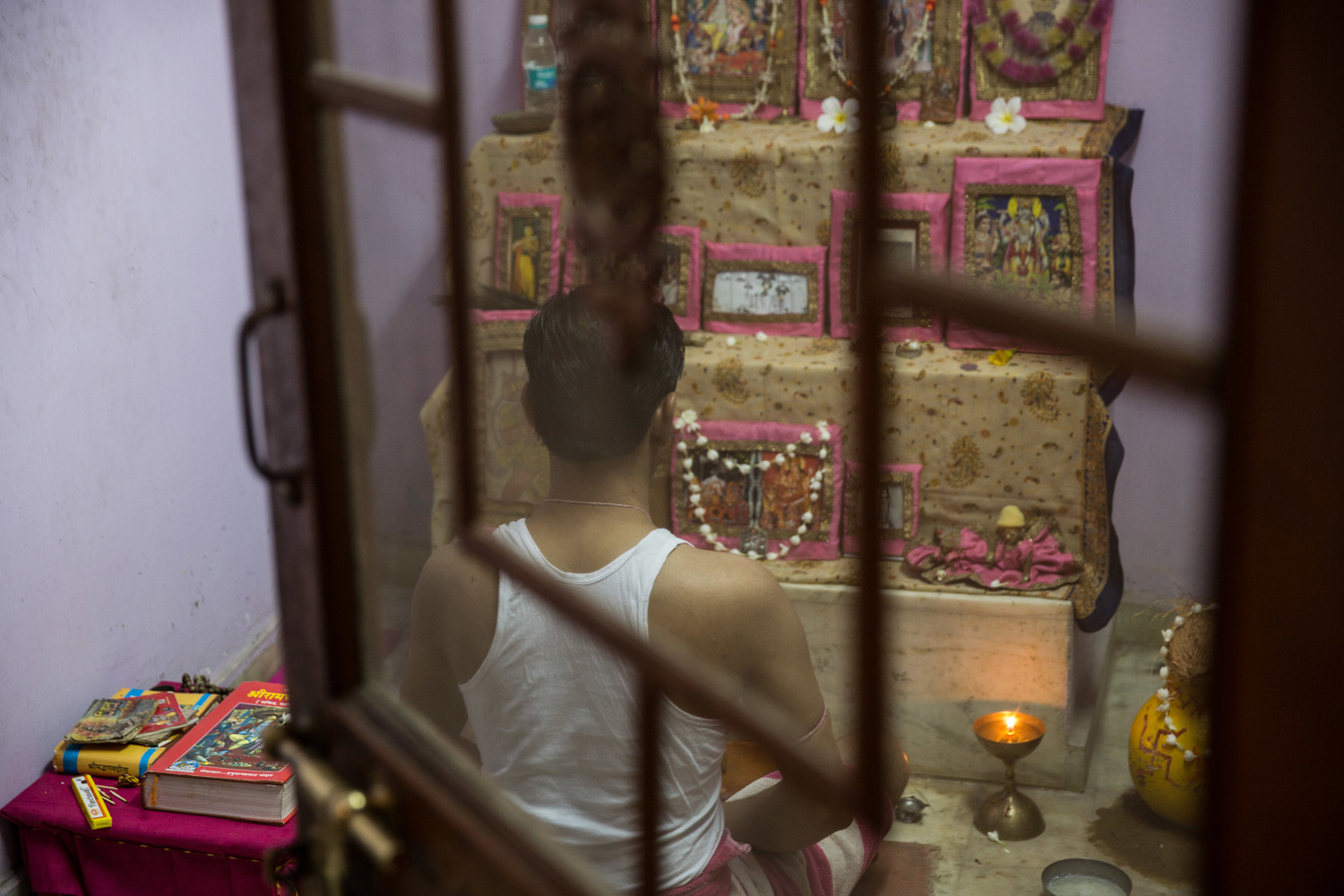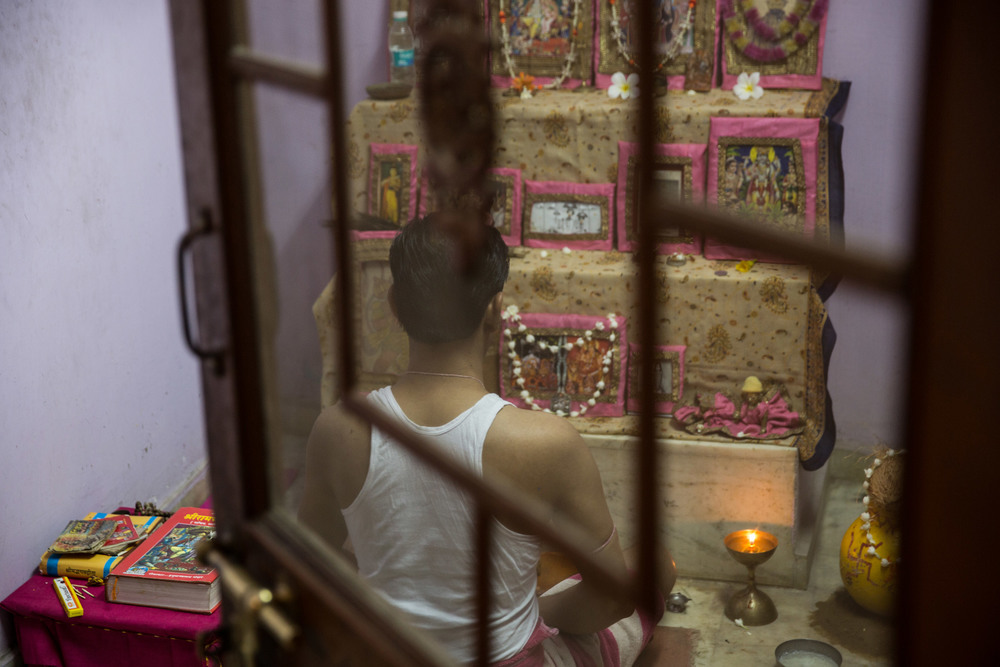 A Hindu man prays in his home temple. Each Hindu family has a private temple in their home, ranging from a small shelf to an elaborate prayer room.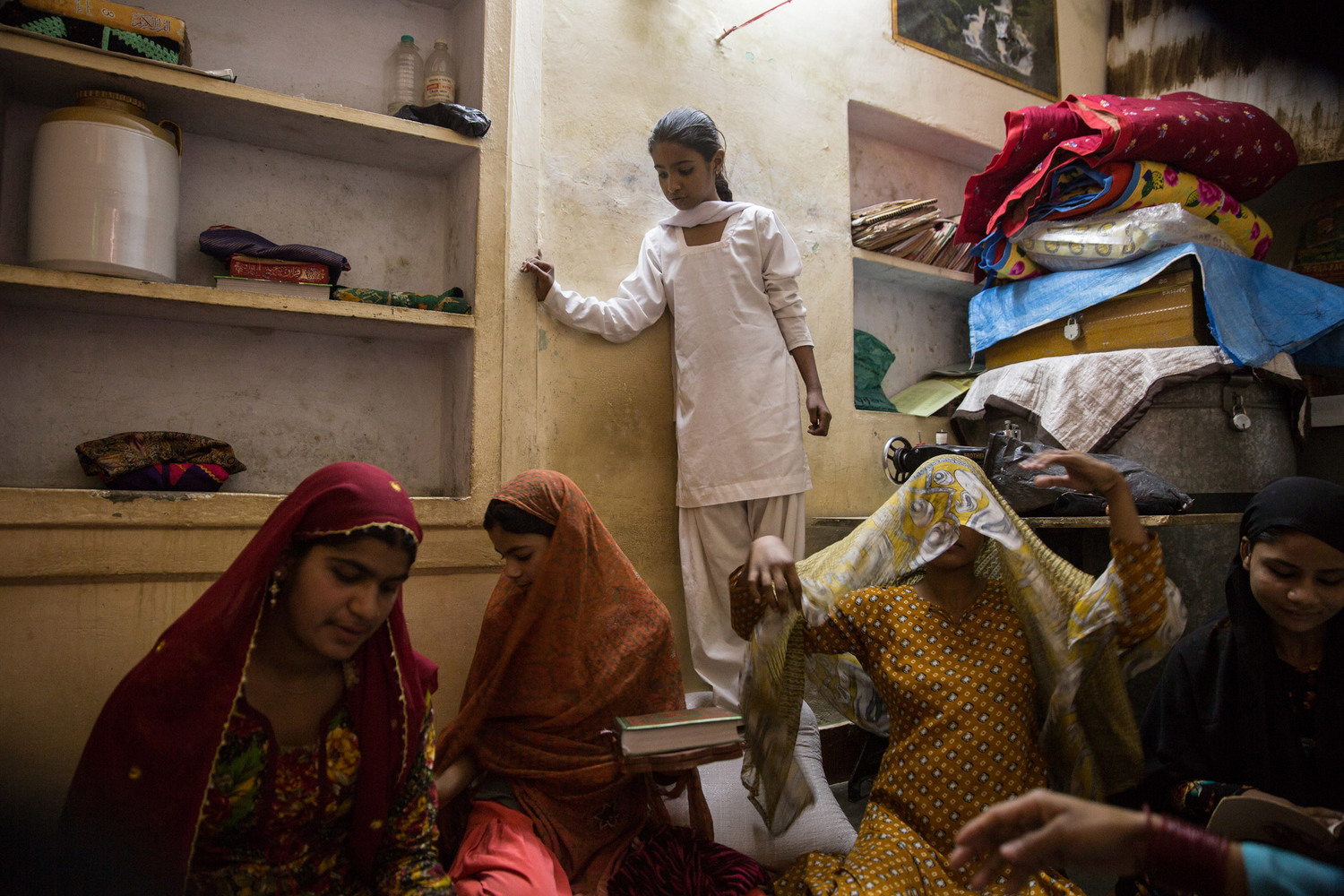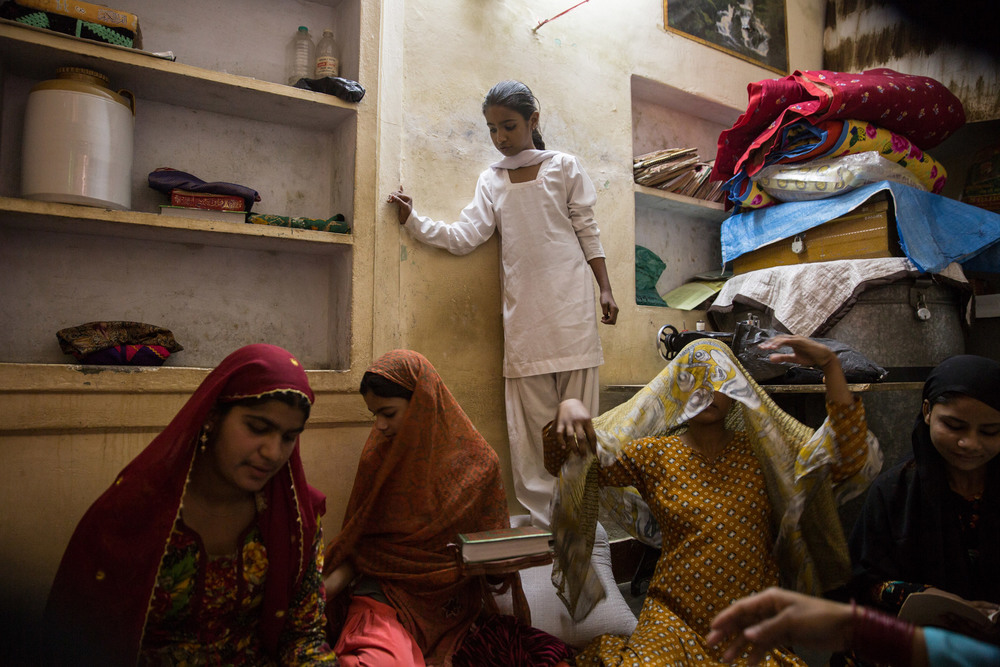 Girls gather around to recite the Quran in their daily after-school religious lesson. Half of the residents in Hasanpura are of the Muslim faith.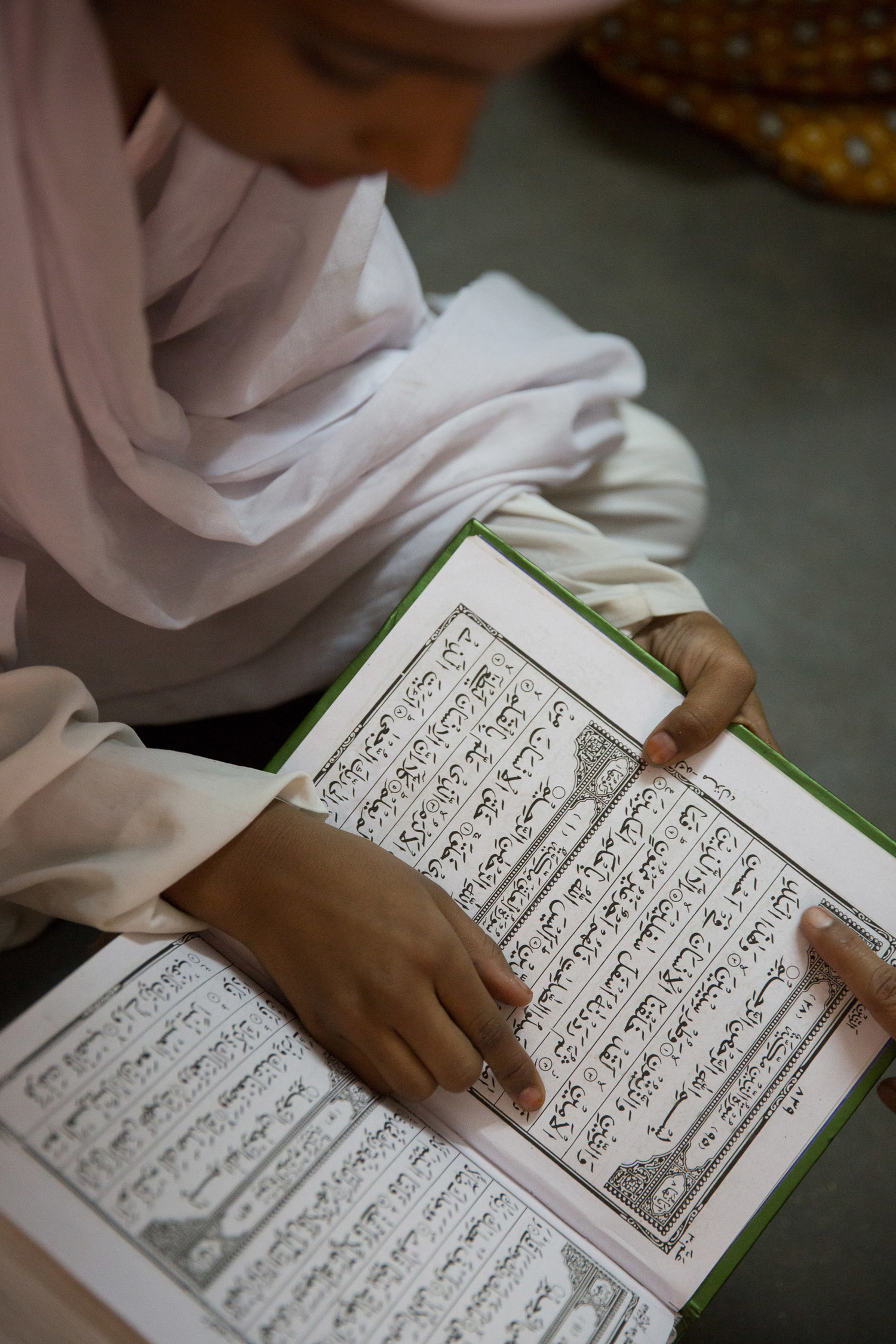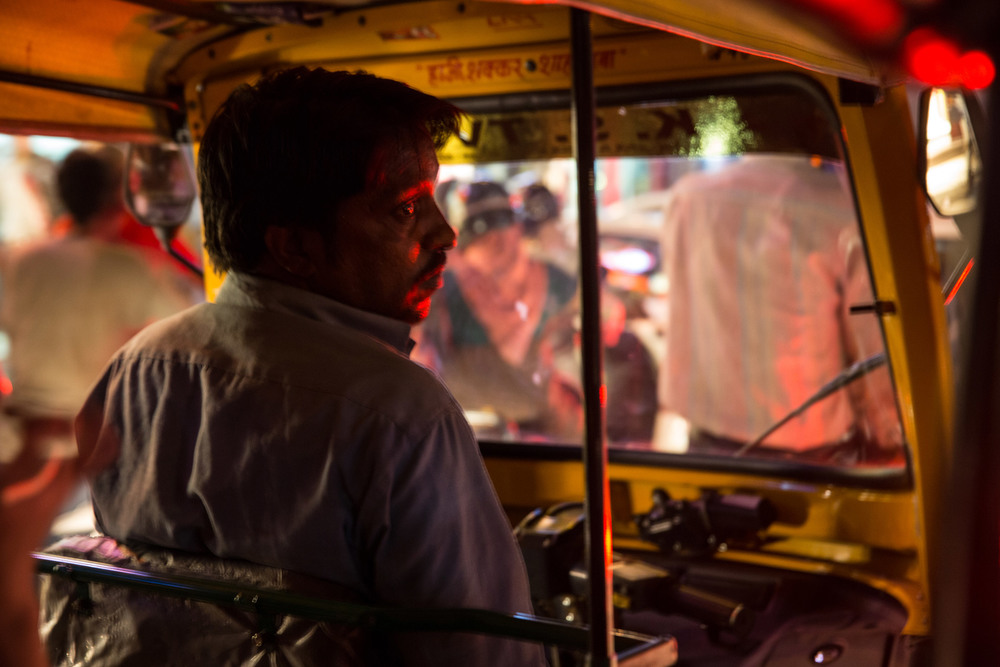 Many of the neighborhood's men make their living as tuk-tuk drivers. They work long hours for meager pay.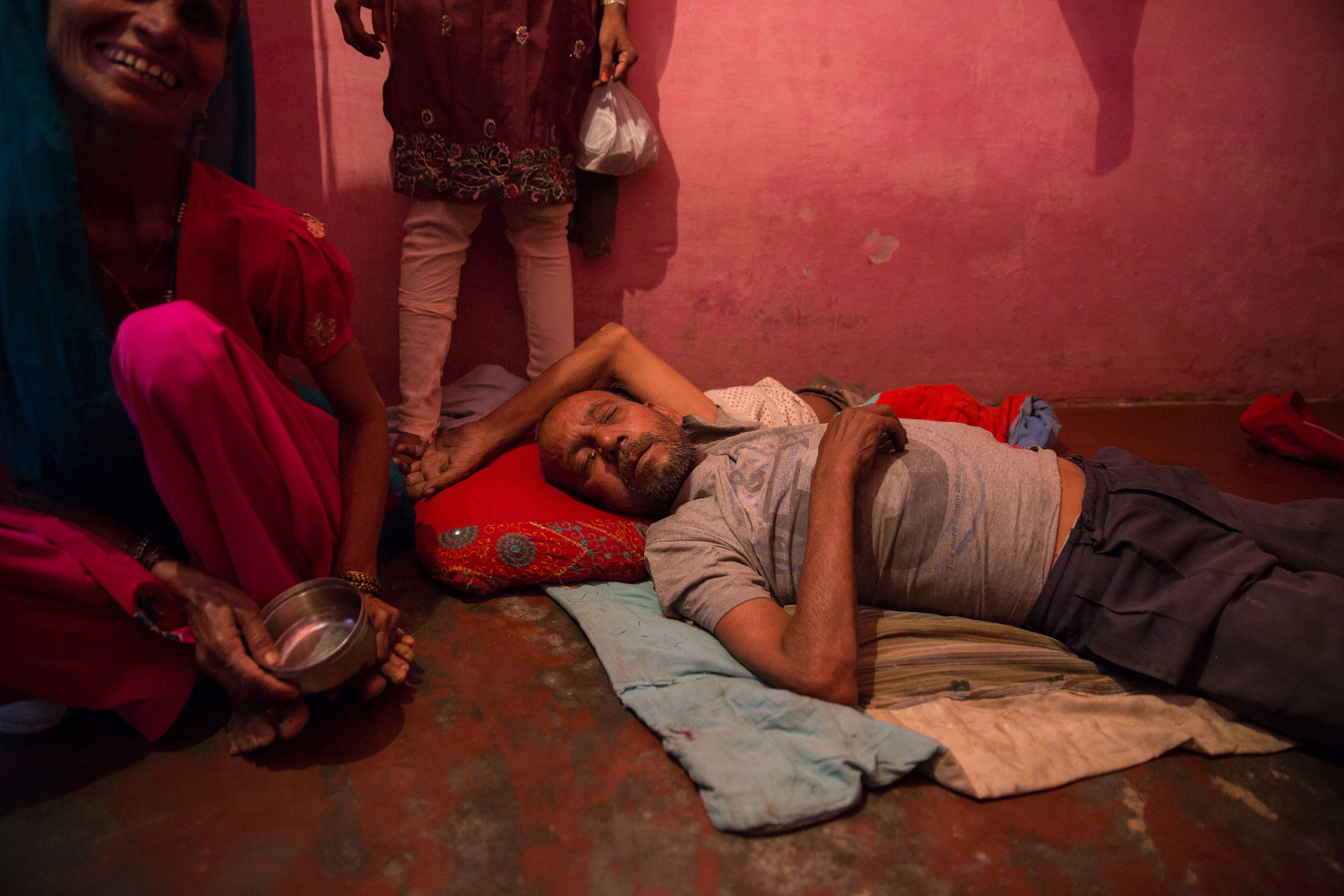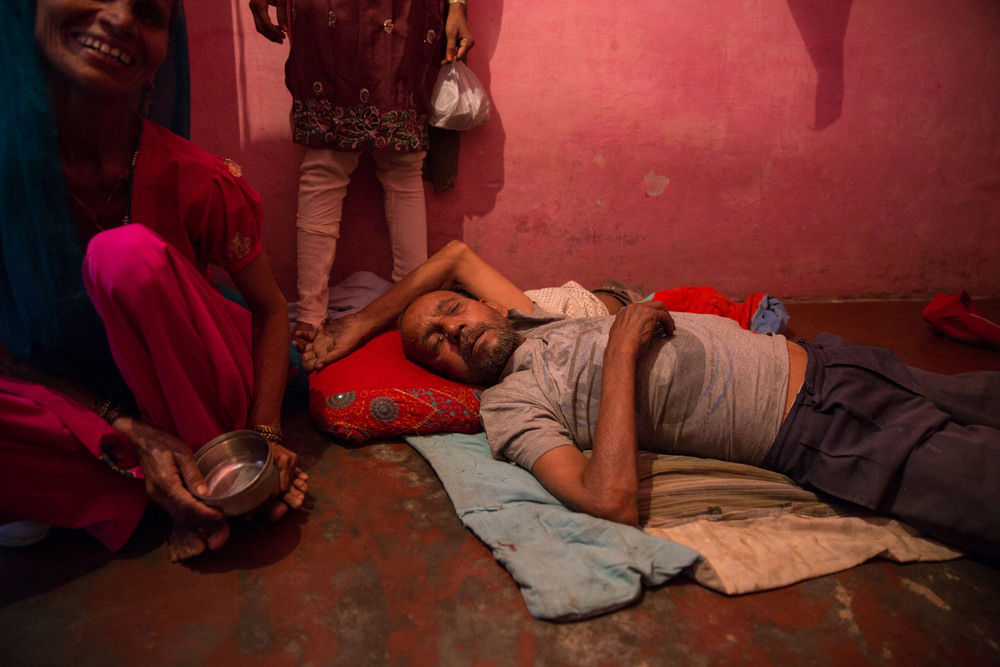 A man sleeps off his hangover in the middle of the afternoon, surrounded by his wife and children. Alcoholism is a common problem in the neighborhood.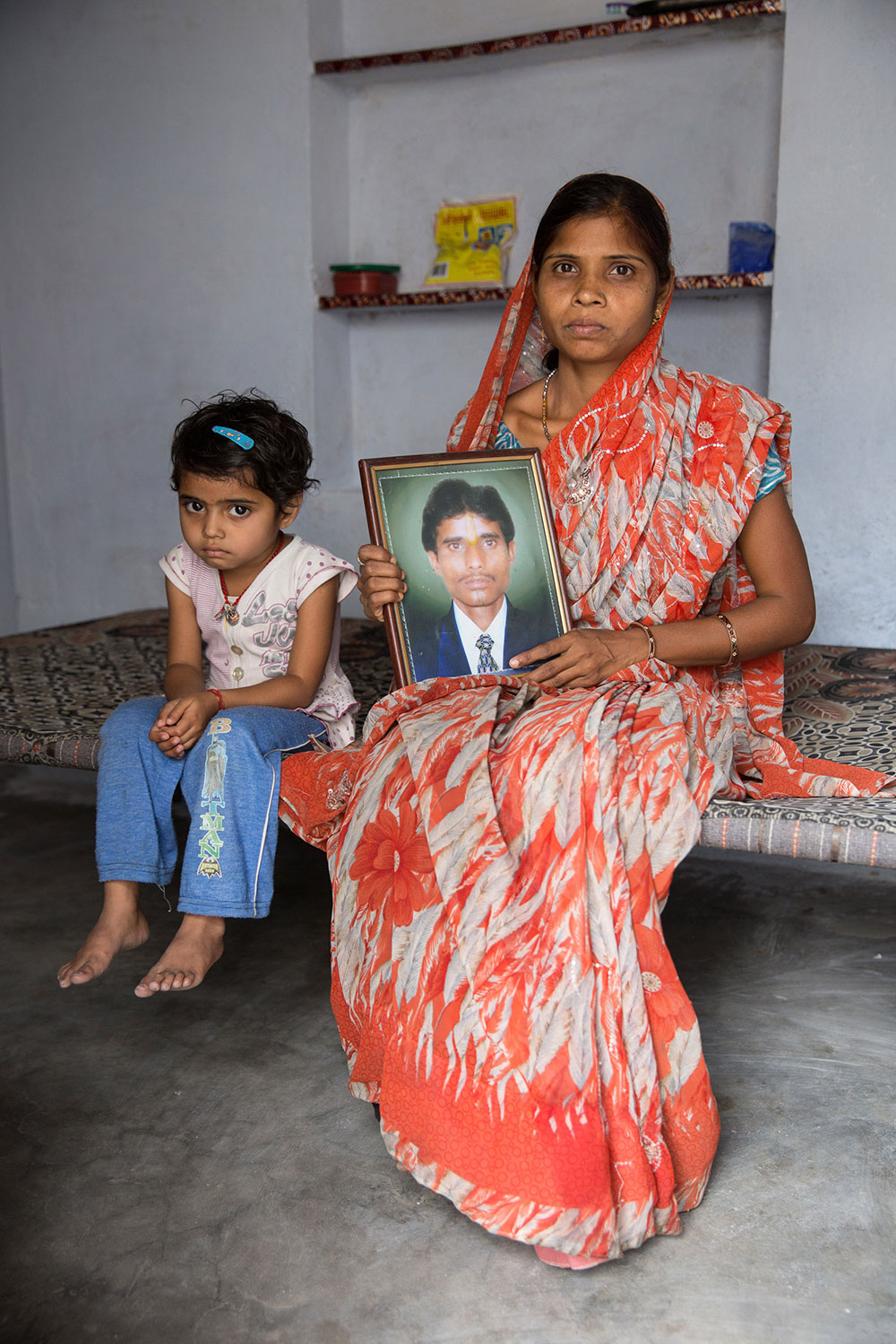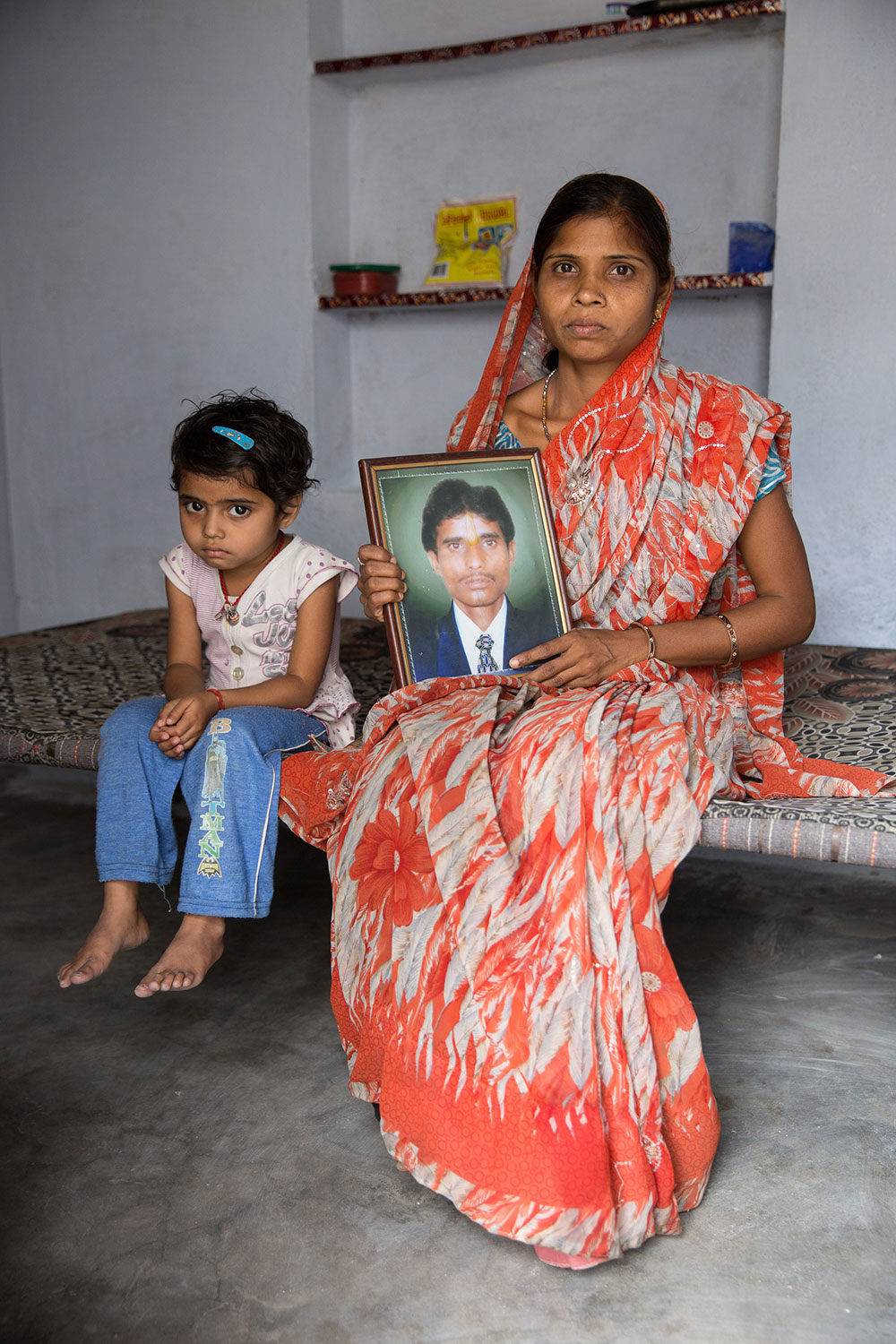 Sunita Devi Gupta, 30, with Saniya, one of her three children. She lost her husband to alcoholism in 2012. She works in the Opus III women's project.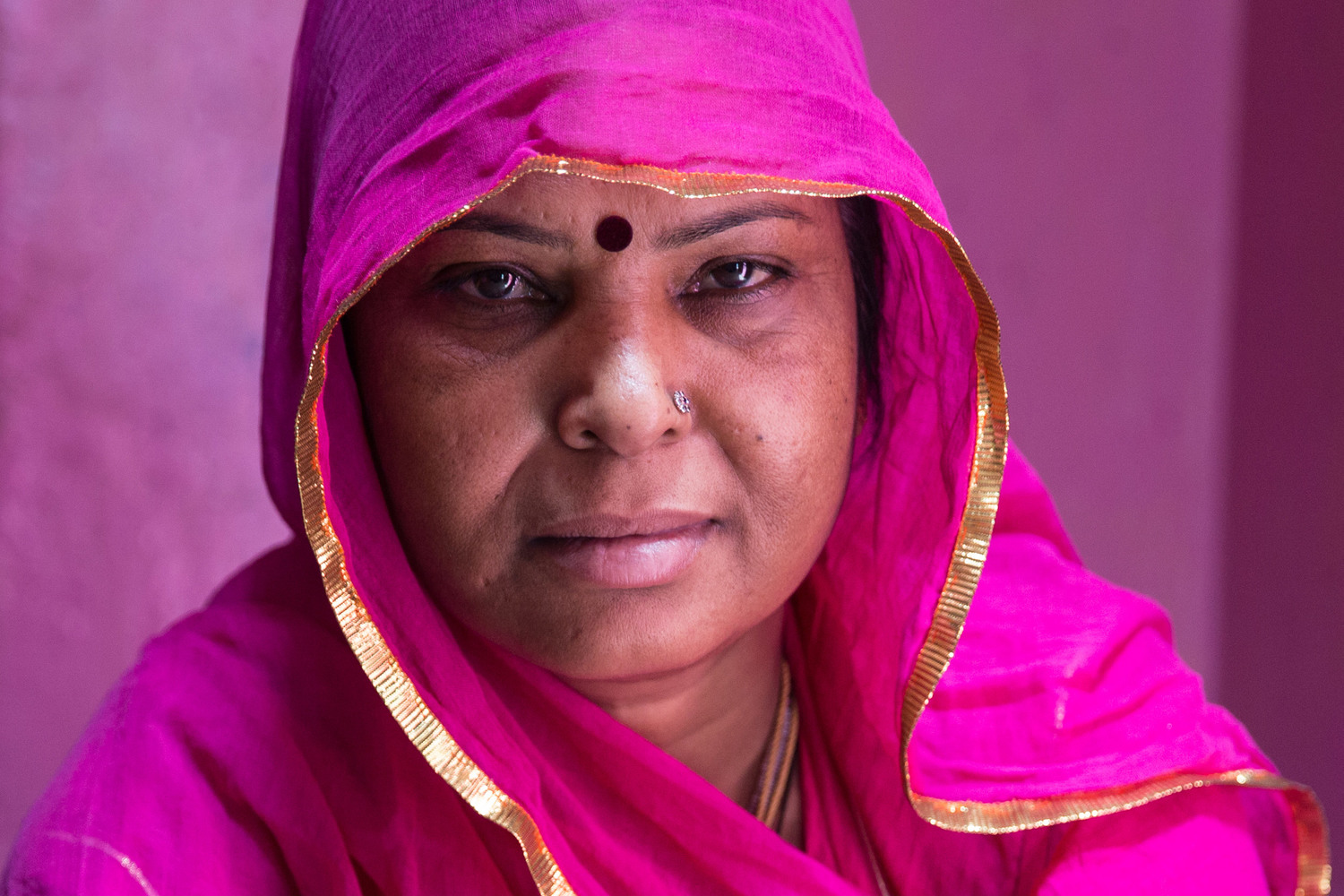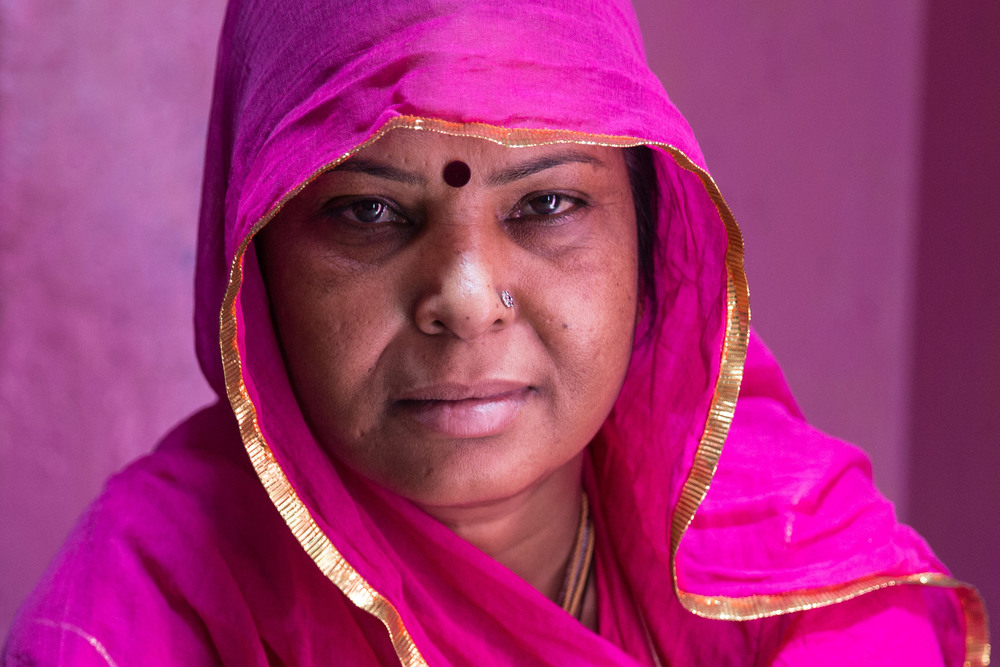 Nand Kawar, 48, lives with her four adult children and their families. Her grandchildren attend an Opus III school.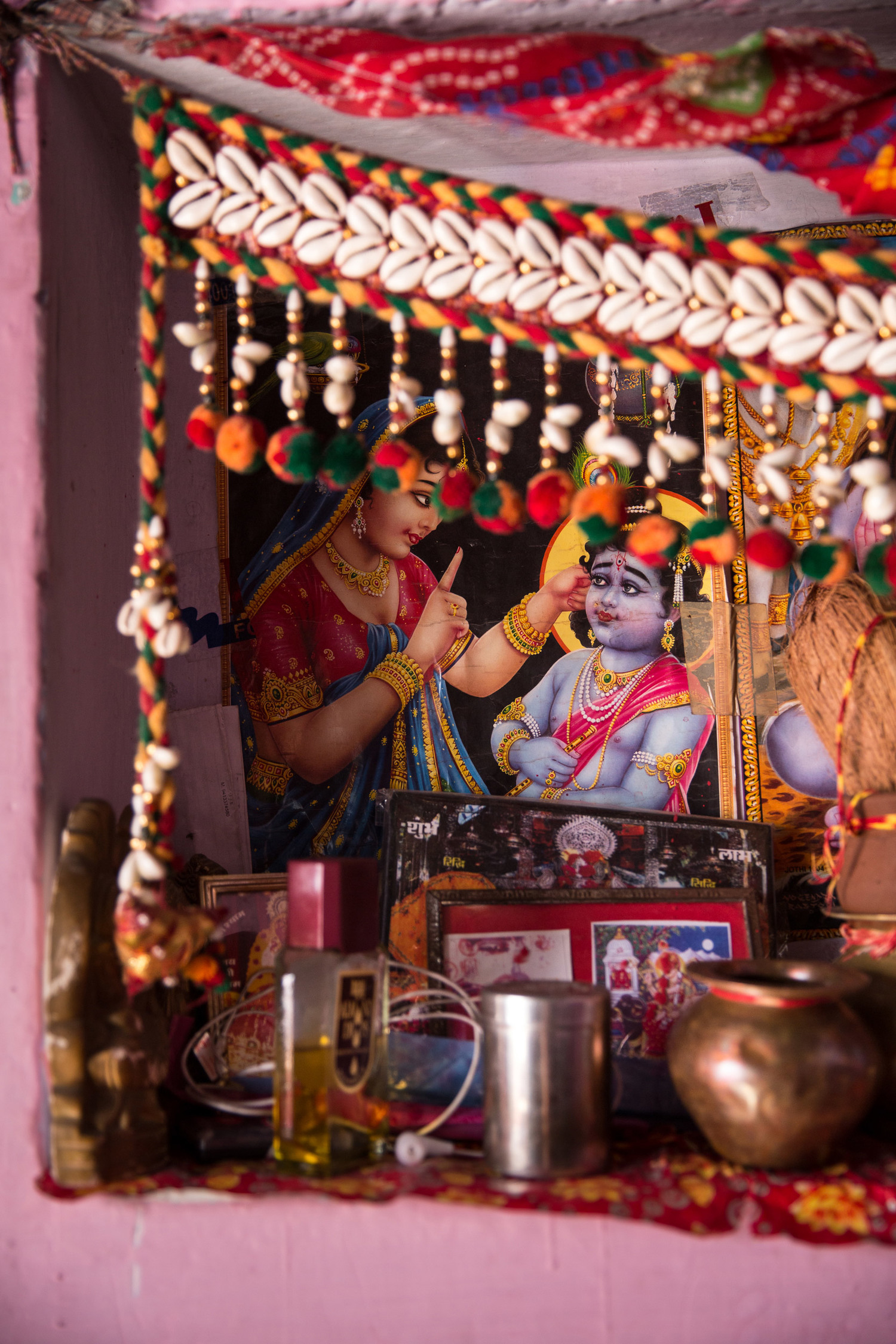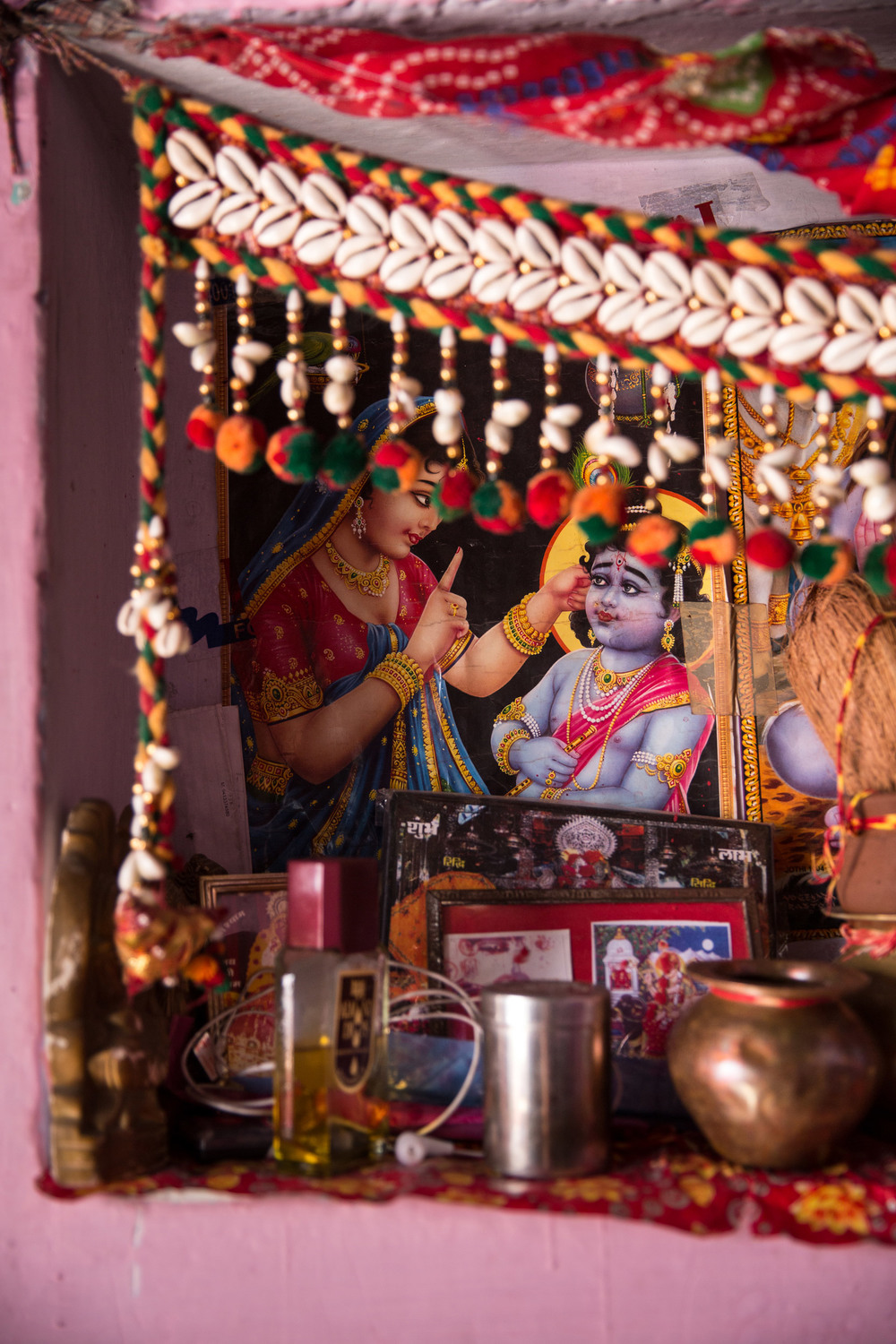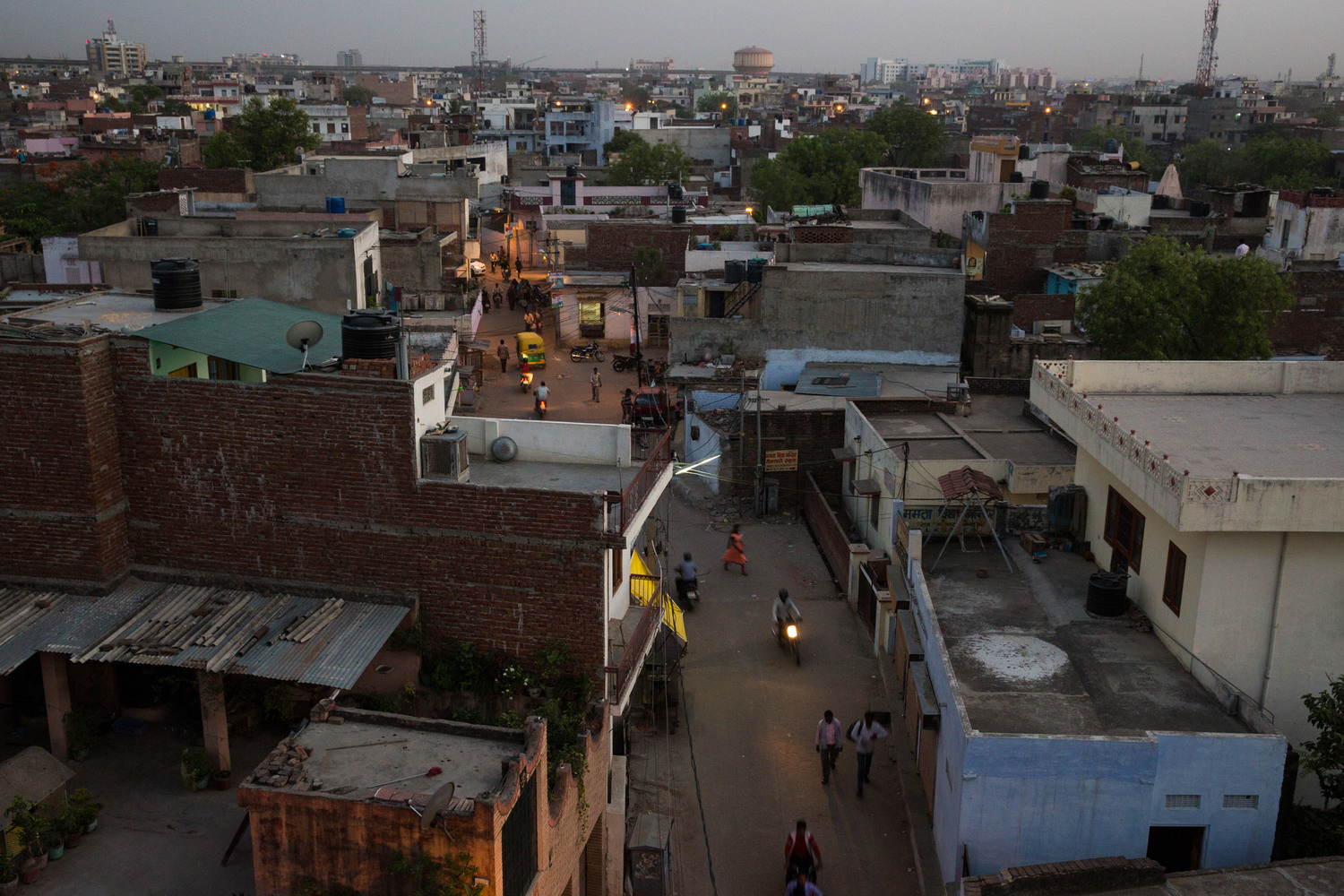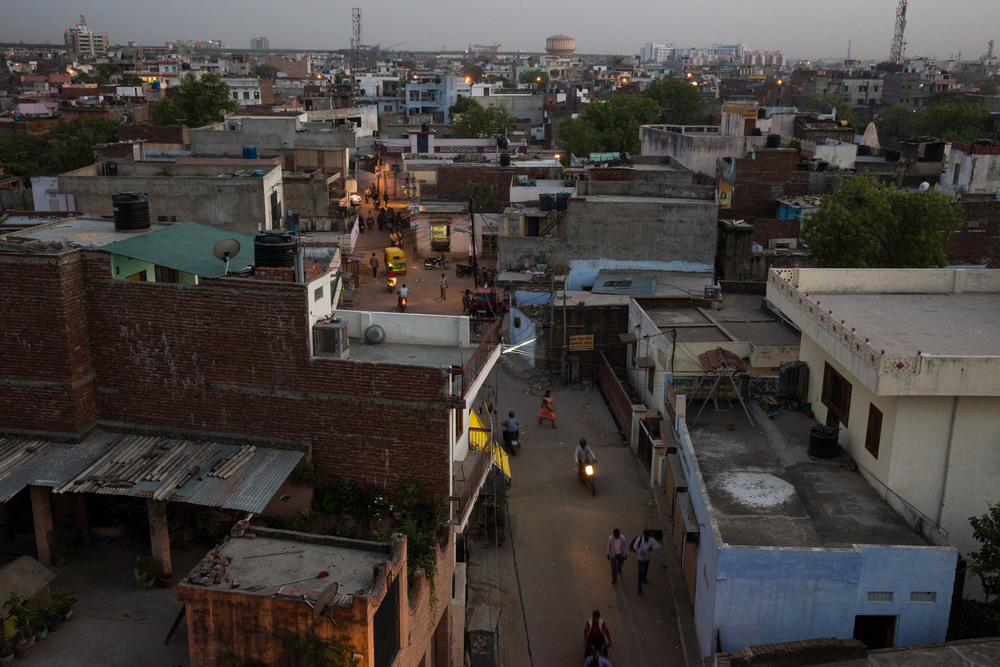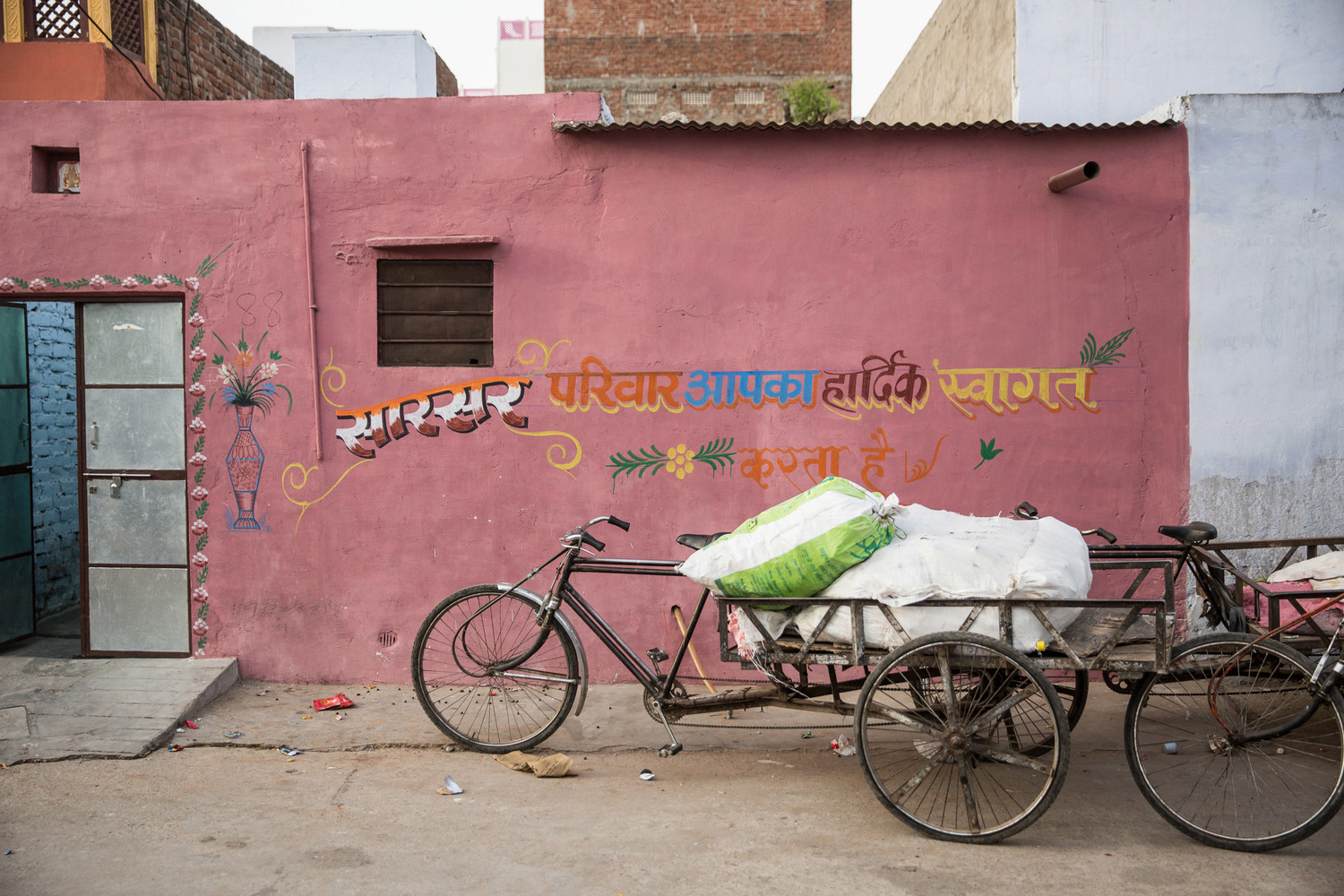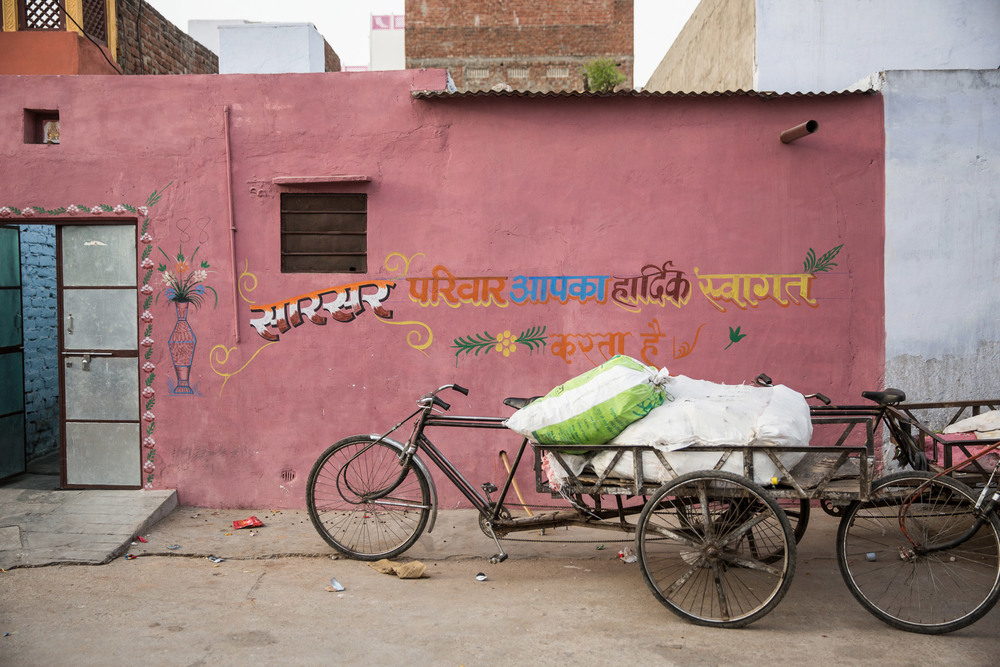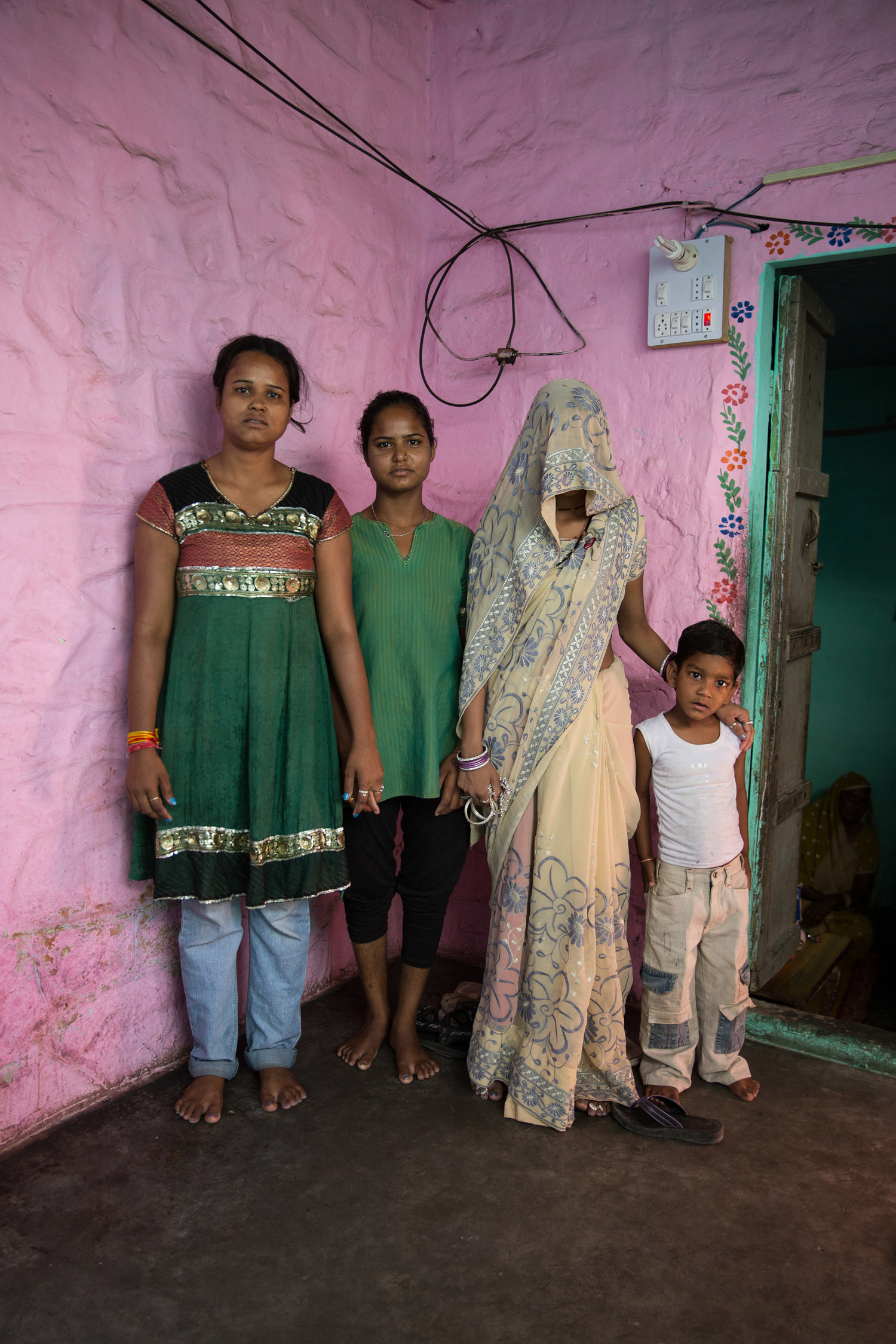 Sunita Sarsar, 22, poses for a photo veiled, with her son Piyush and her two sisters-in-law. In poor areas of northeren India, it is a Hindu tradition for a woman to hide her face to the elderly men in her husband's family. It is regarded as a sign of respect.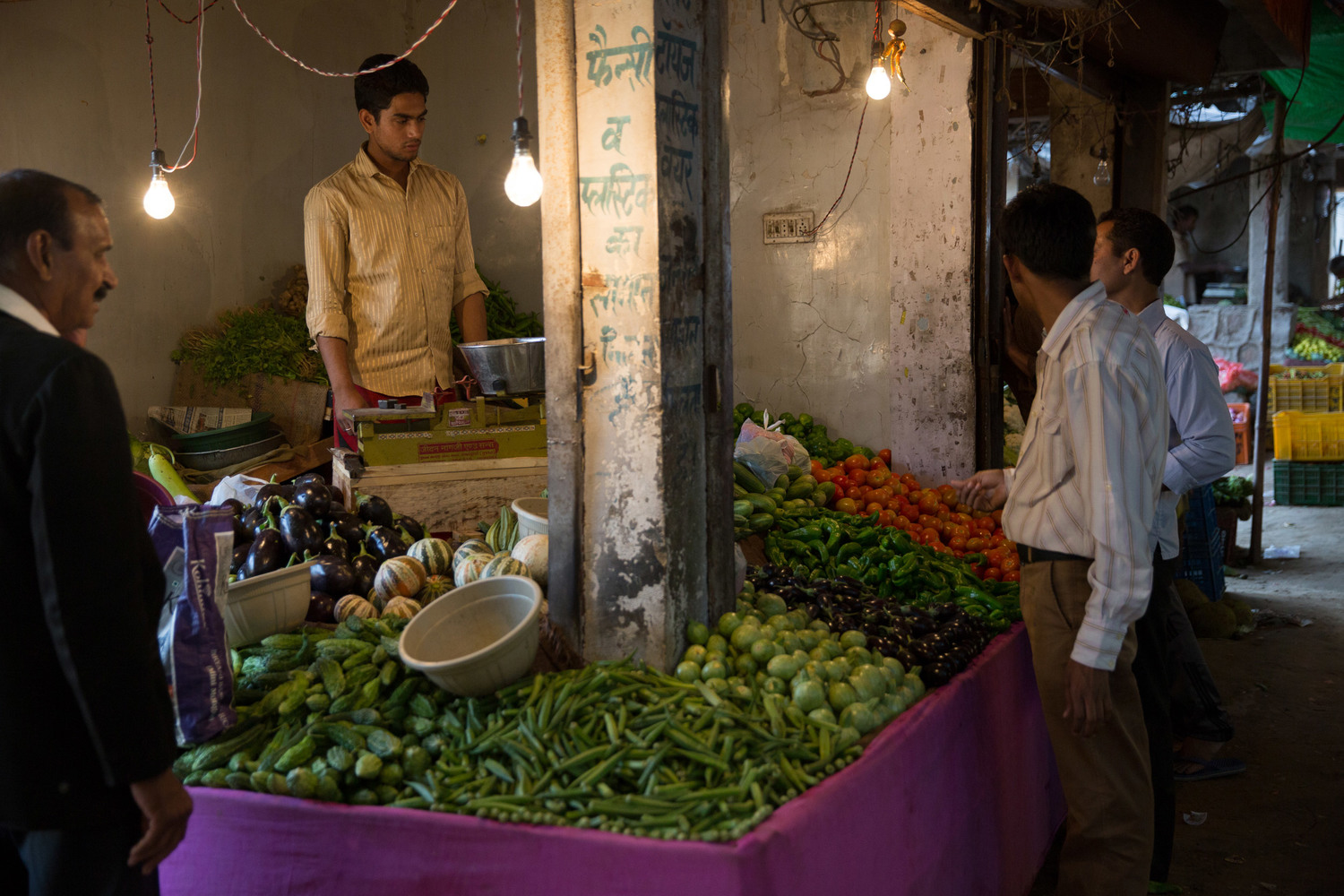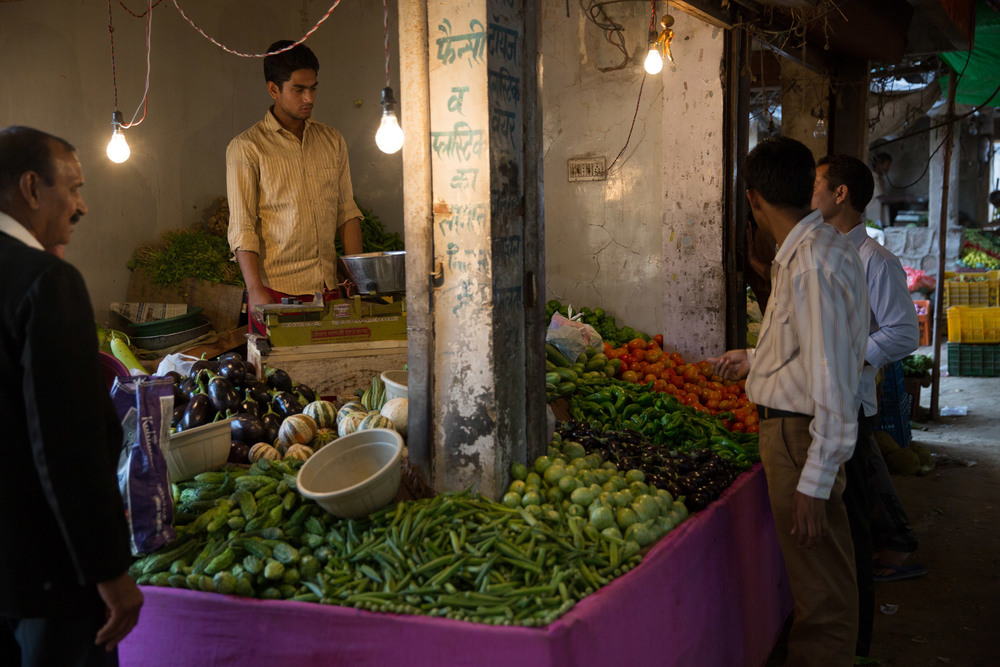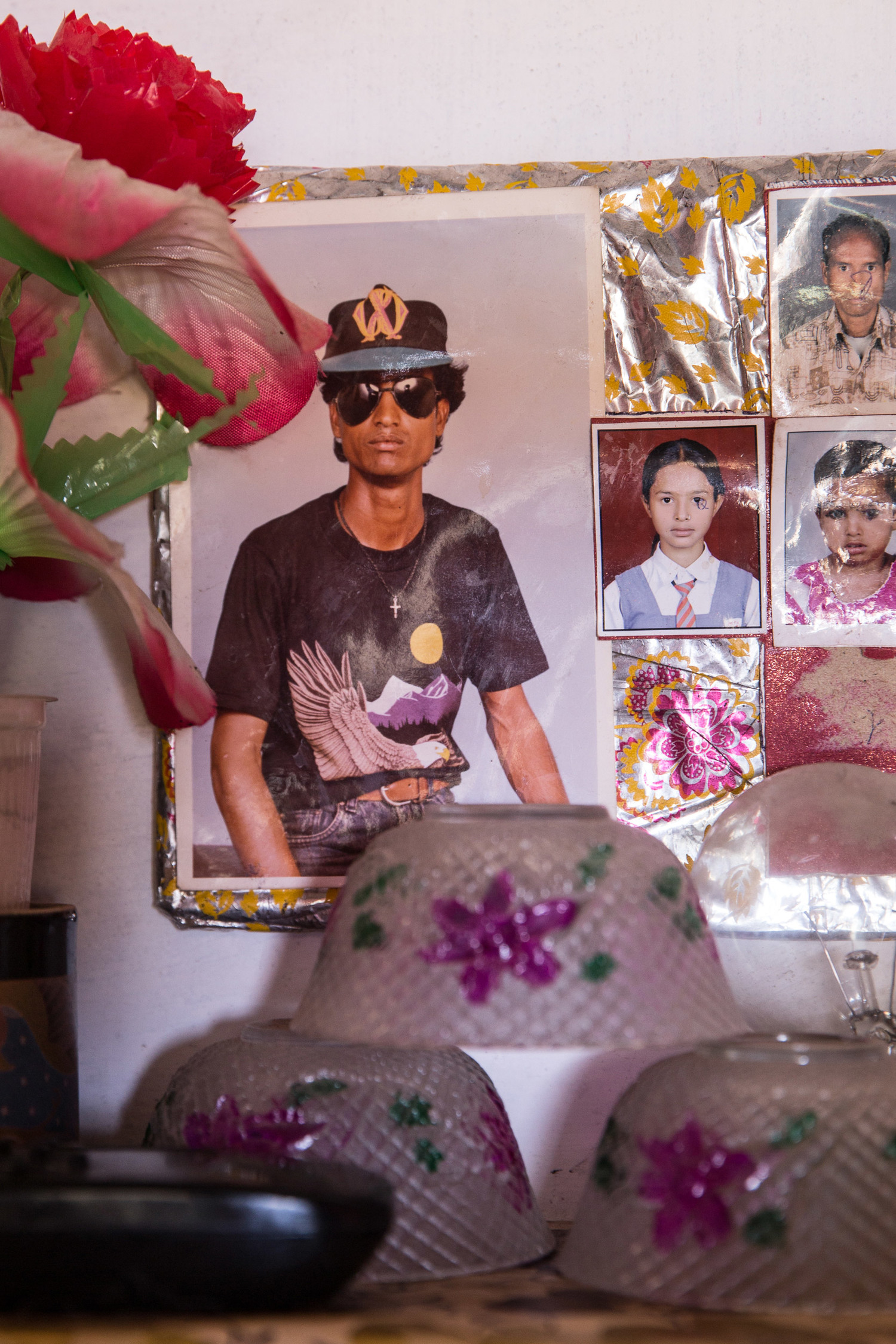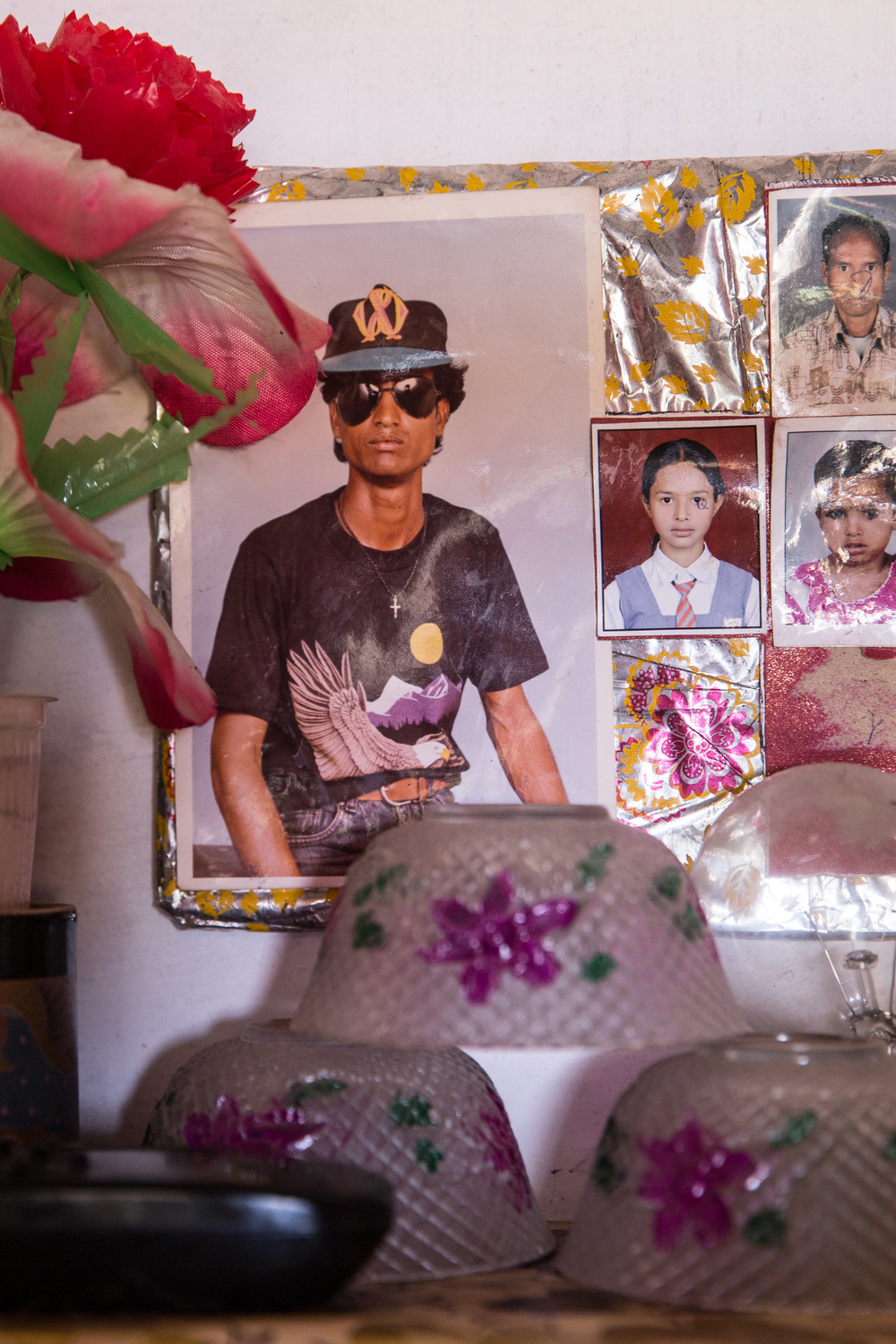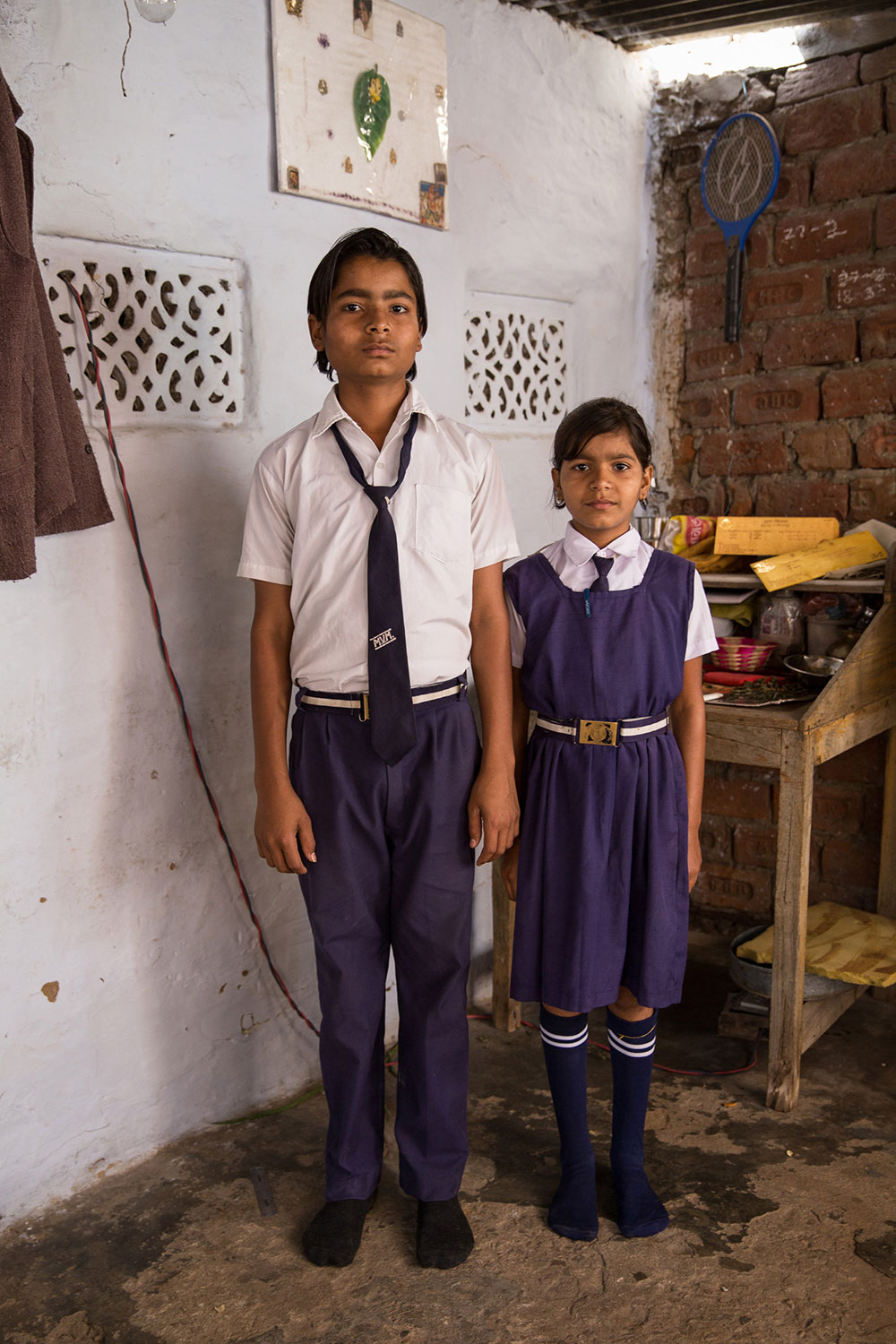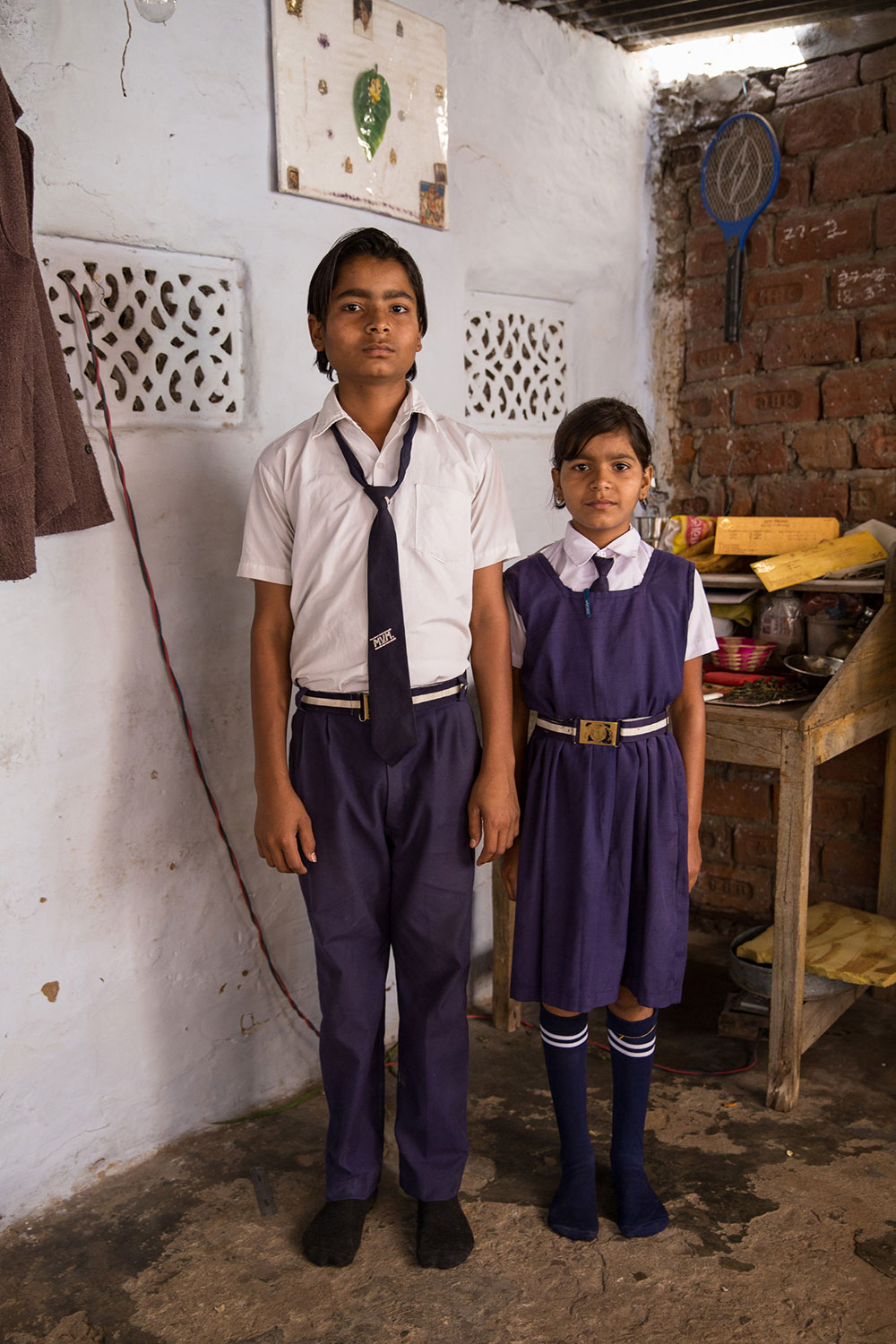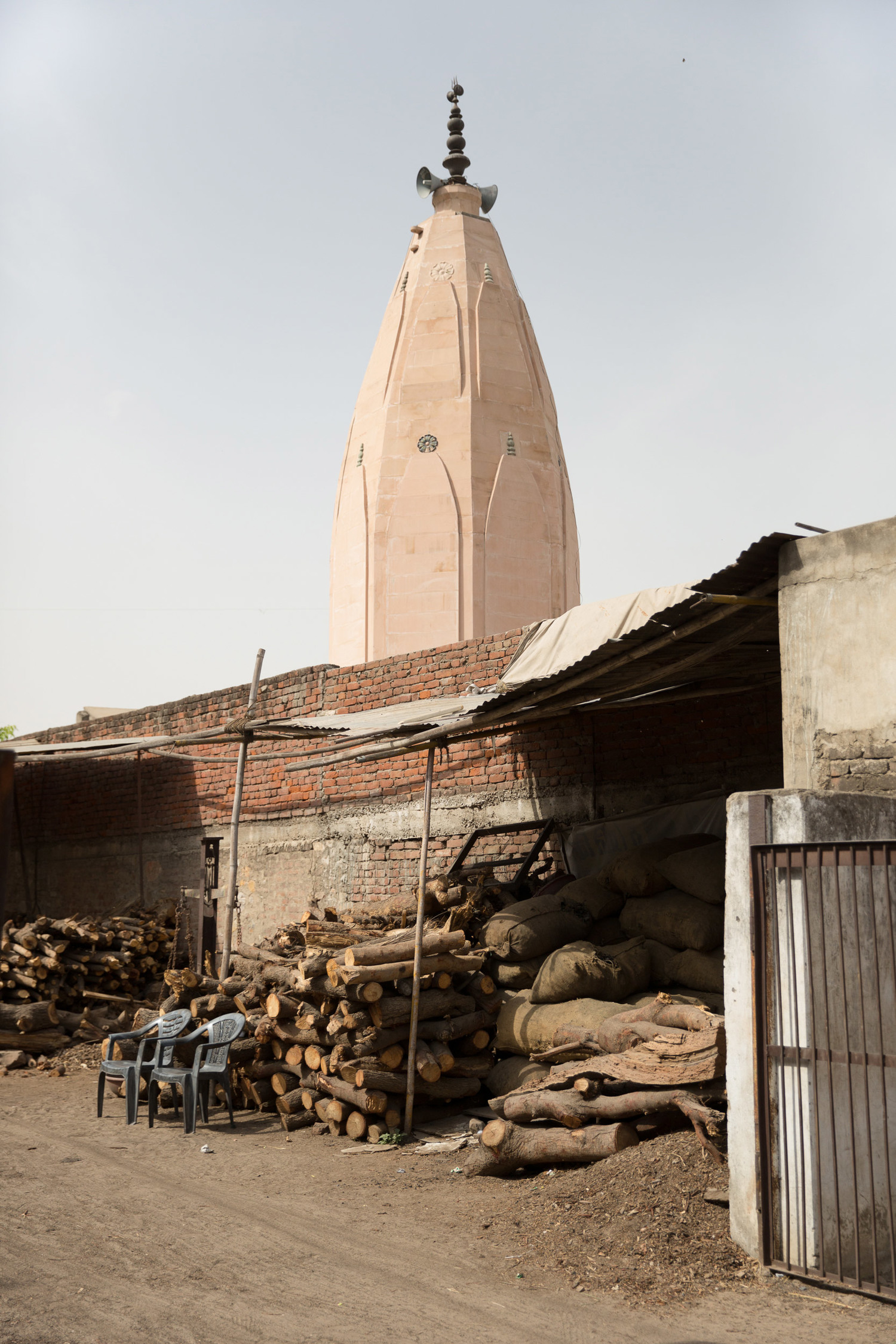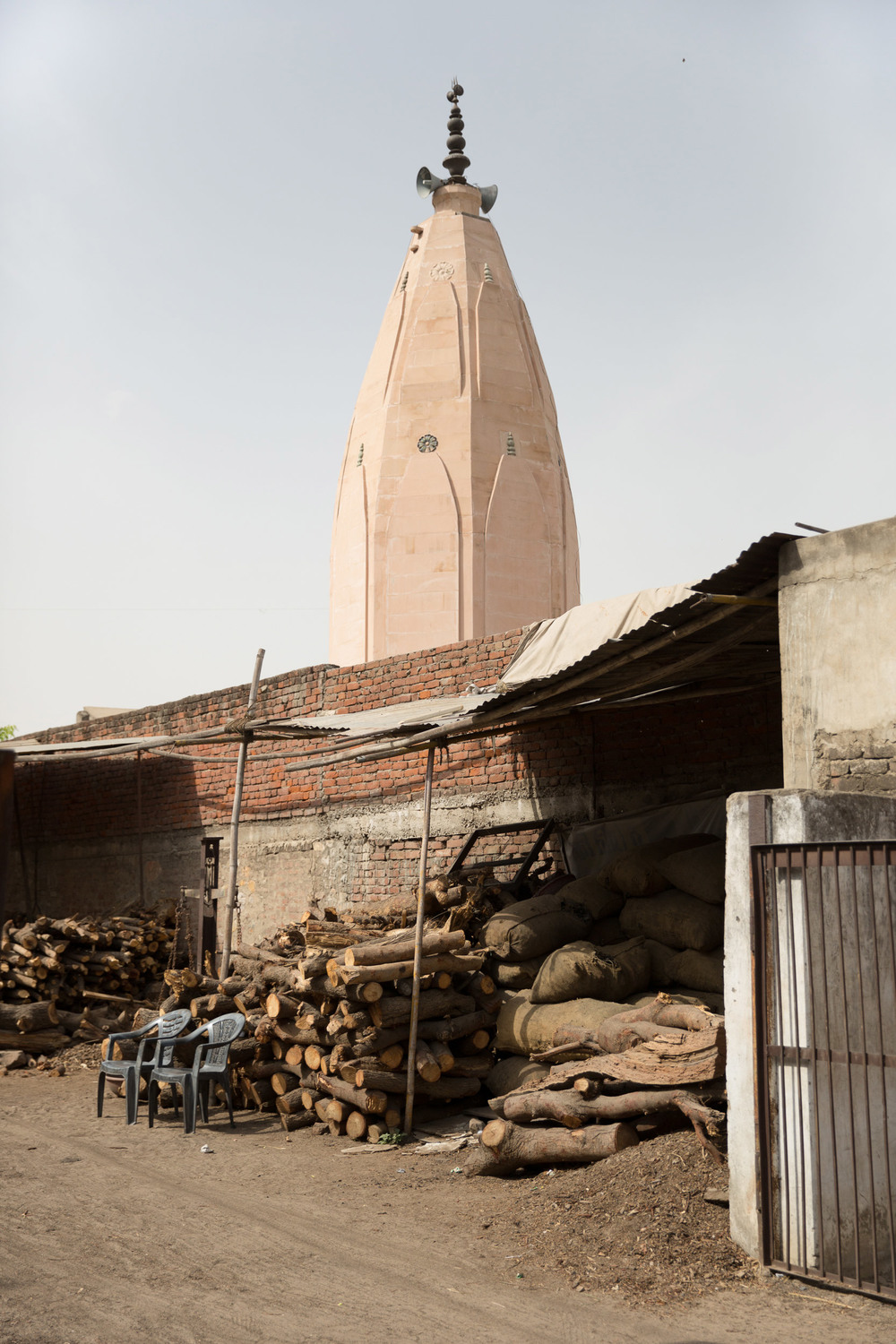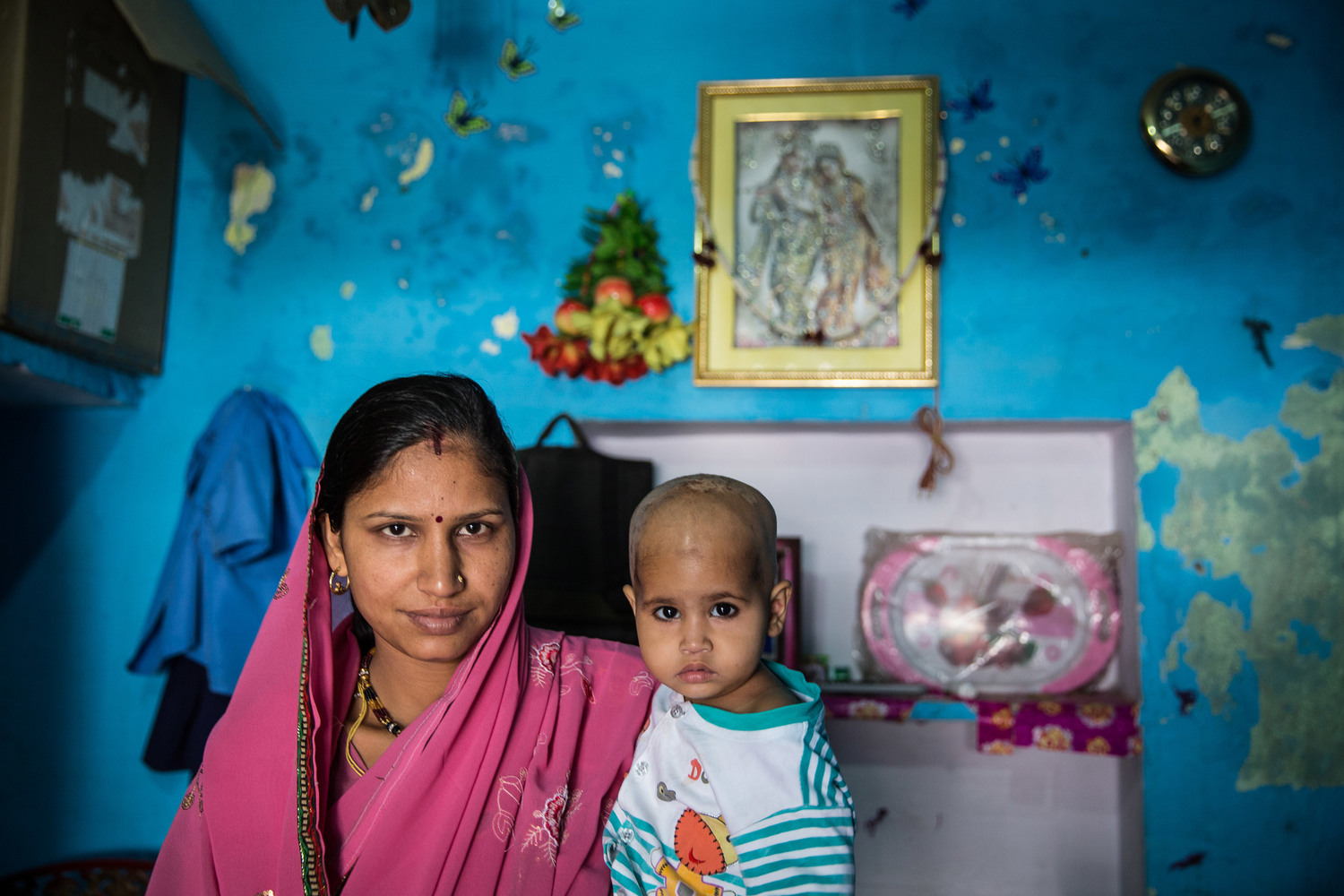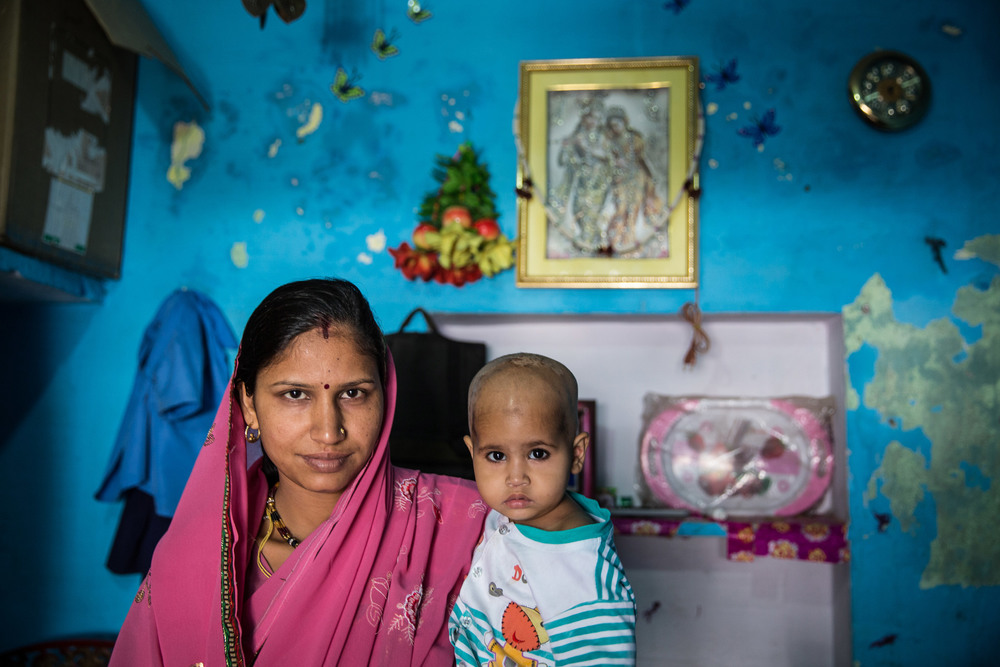 Shushila Meena, 26, stands in her home with one of her three children. Her husband is a tuk tuk driver.