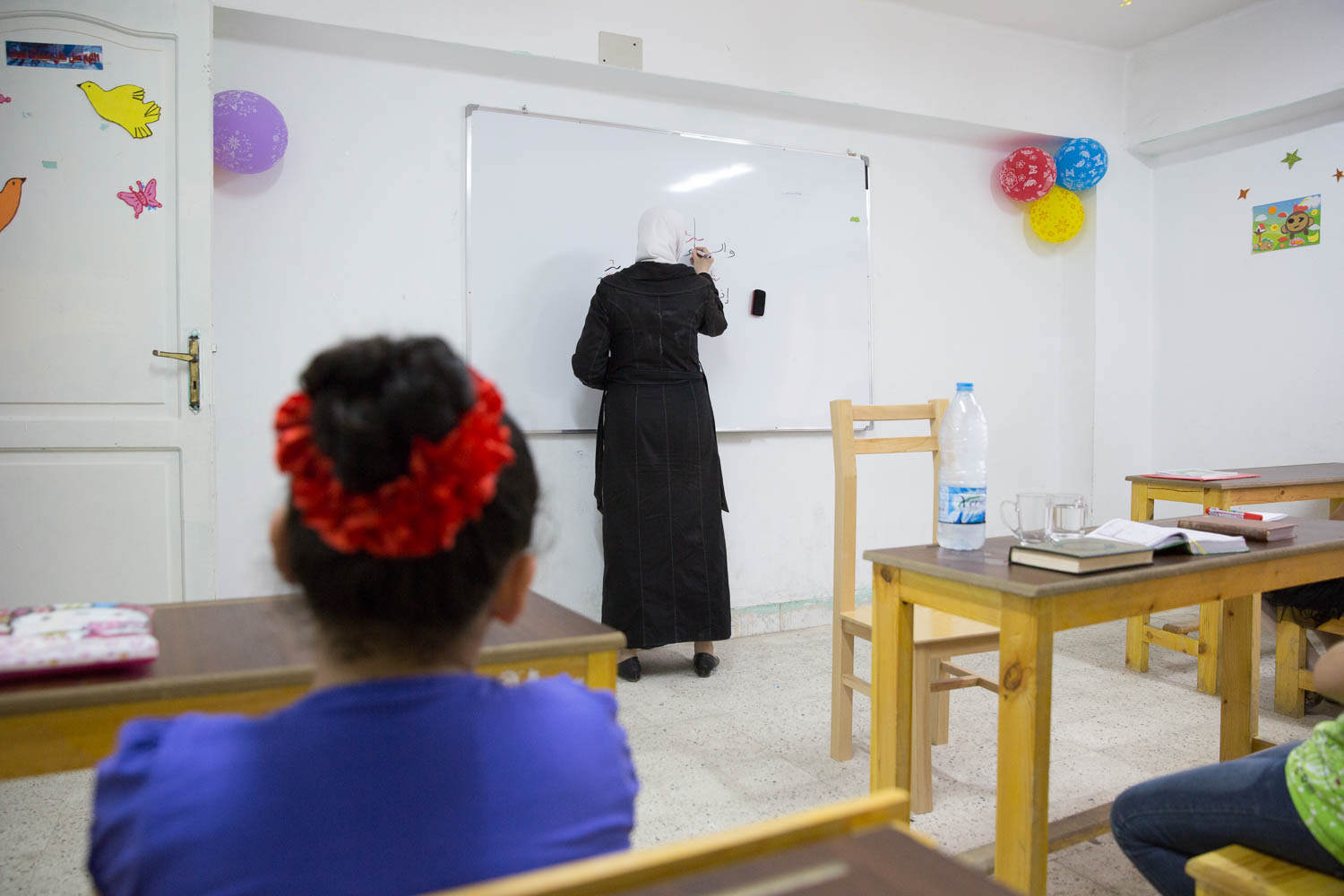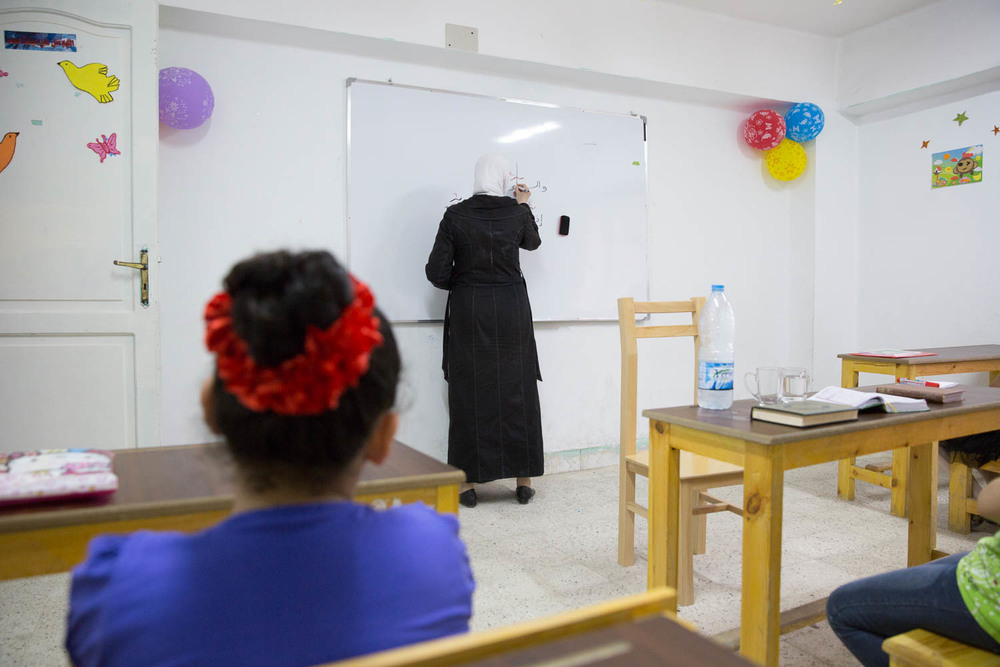 Fatma, has lived in Egypt for 2 years after fleeing her homeland of Syria. She now teaches after-school religious classes at Ansan's community center in Greater Cairo. Ansan (Human in English) is a partner organisation of Plan International Egypt.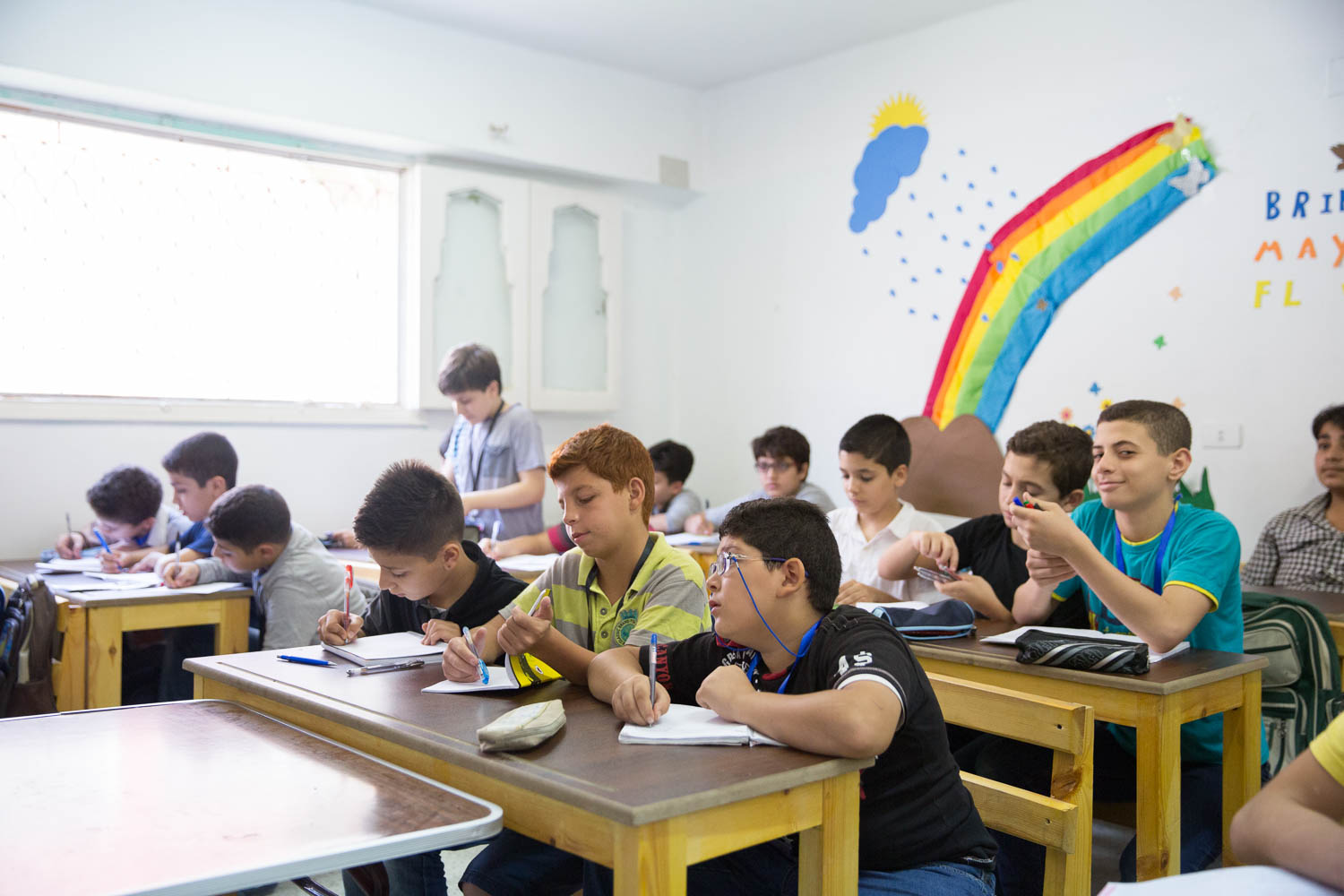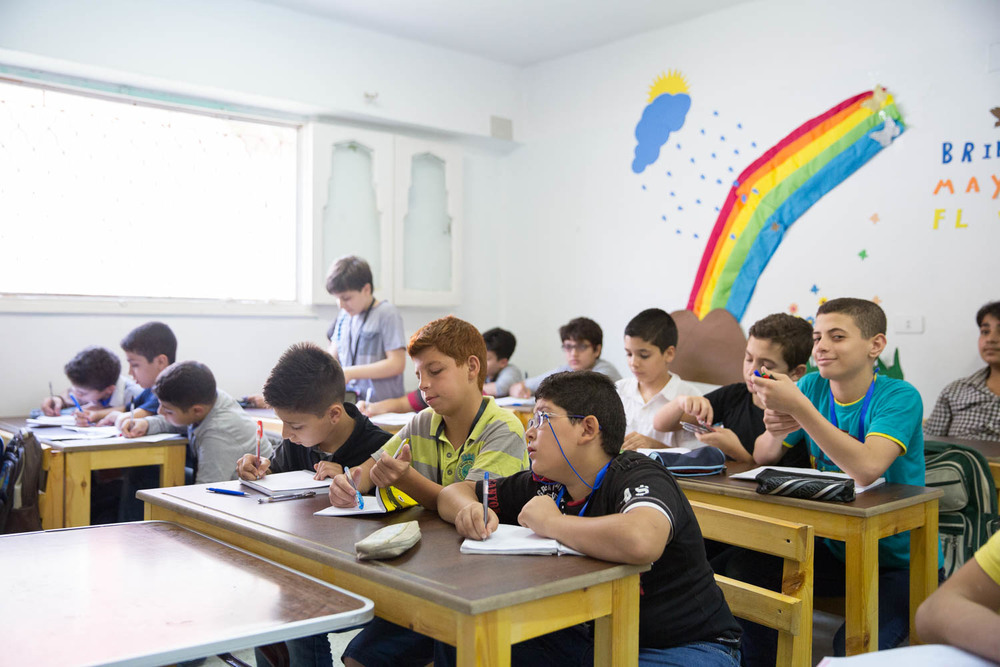 Boys study during remedial classes offered by NGO Ansan and Plan International.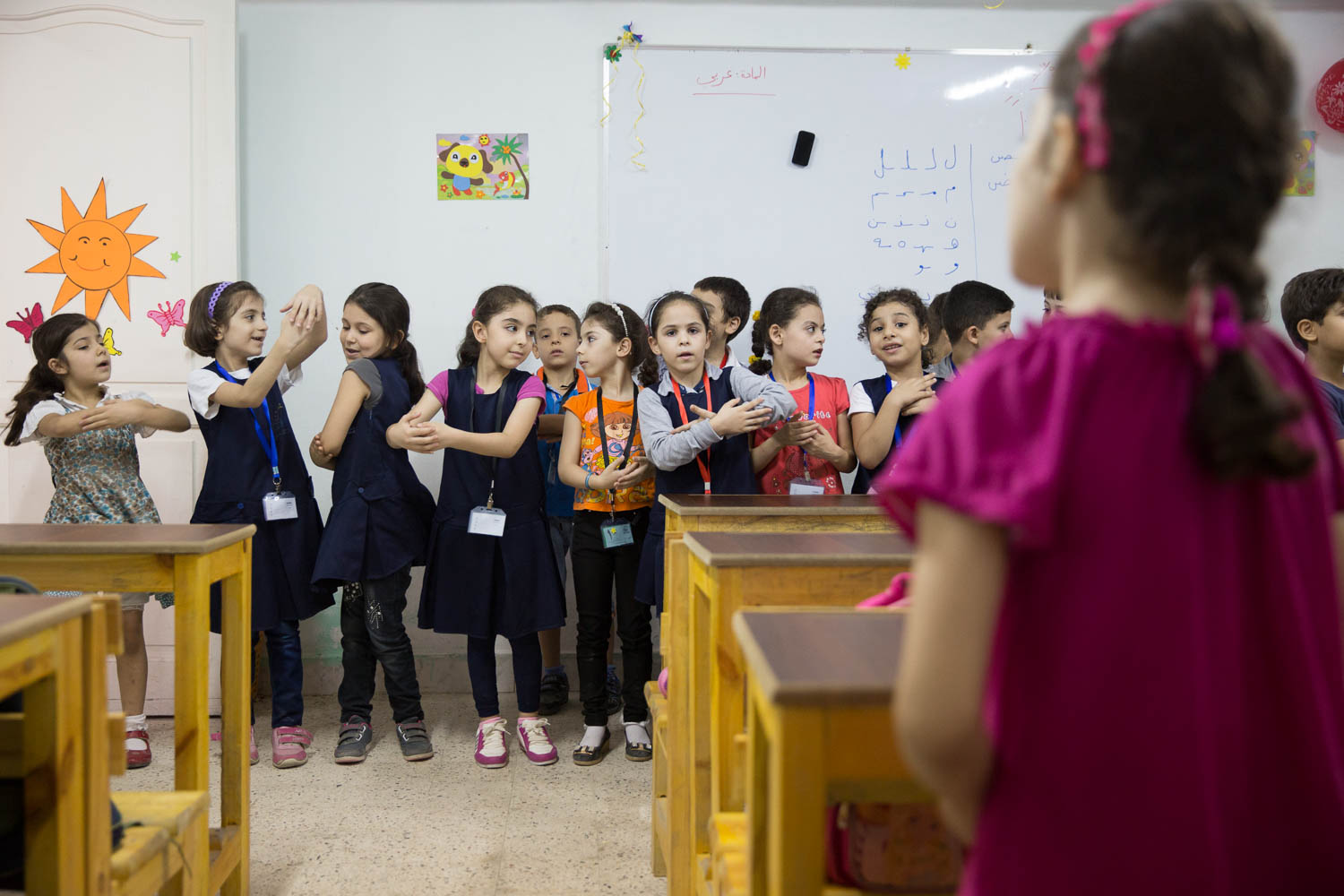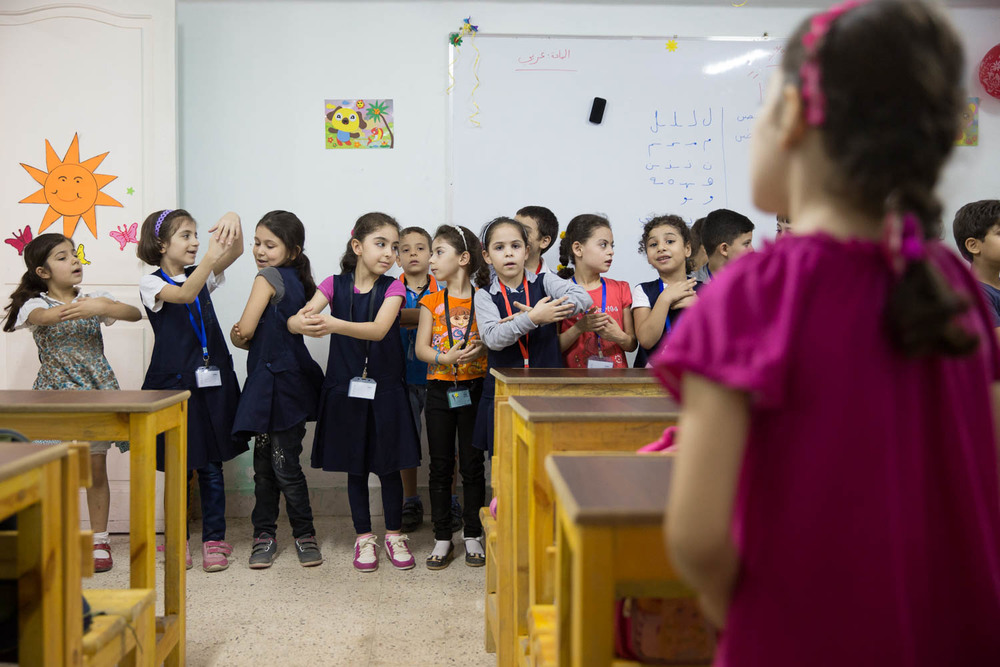 Children perform a dance during remedial classes offered by NGO Ansan and Plan International.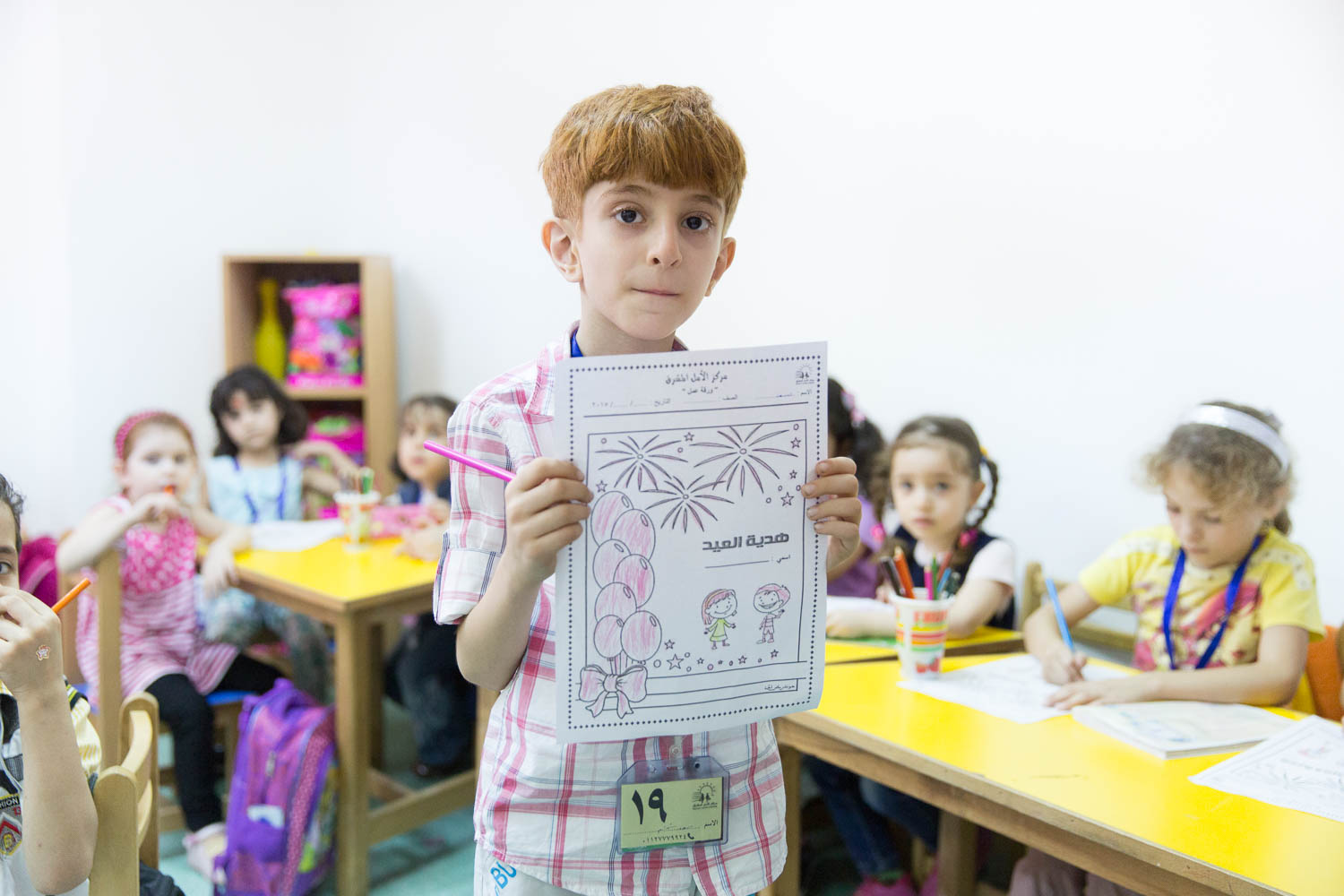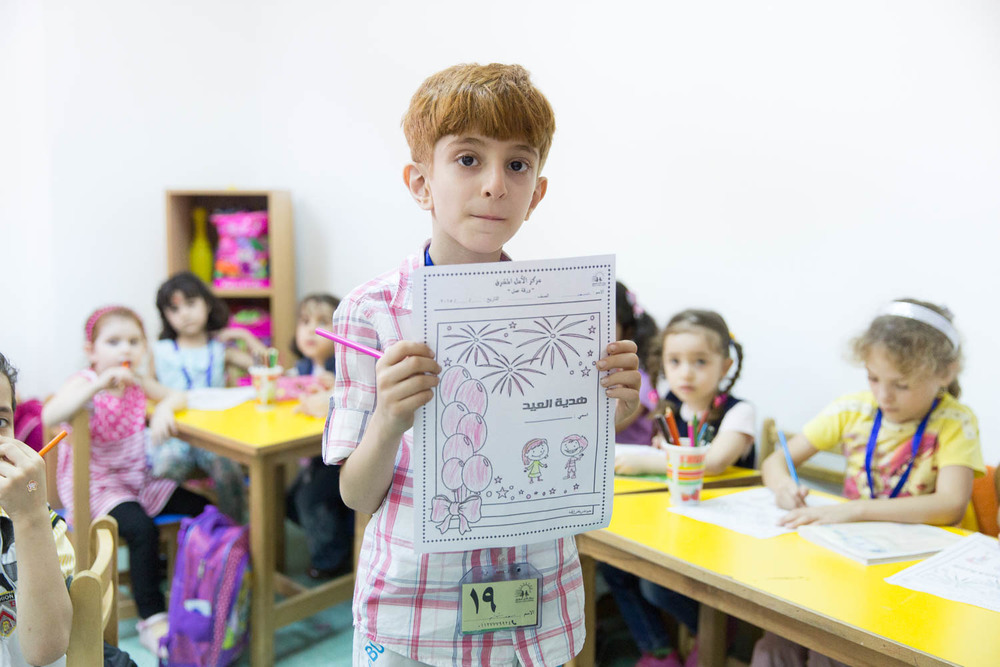 Young children color pictures in the daycare centre run by NGO Ansan.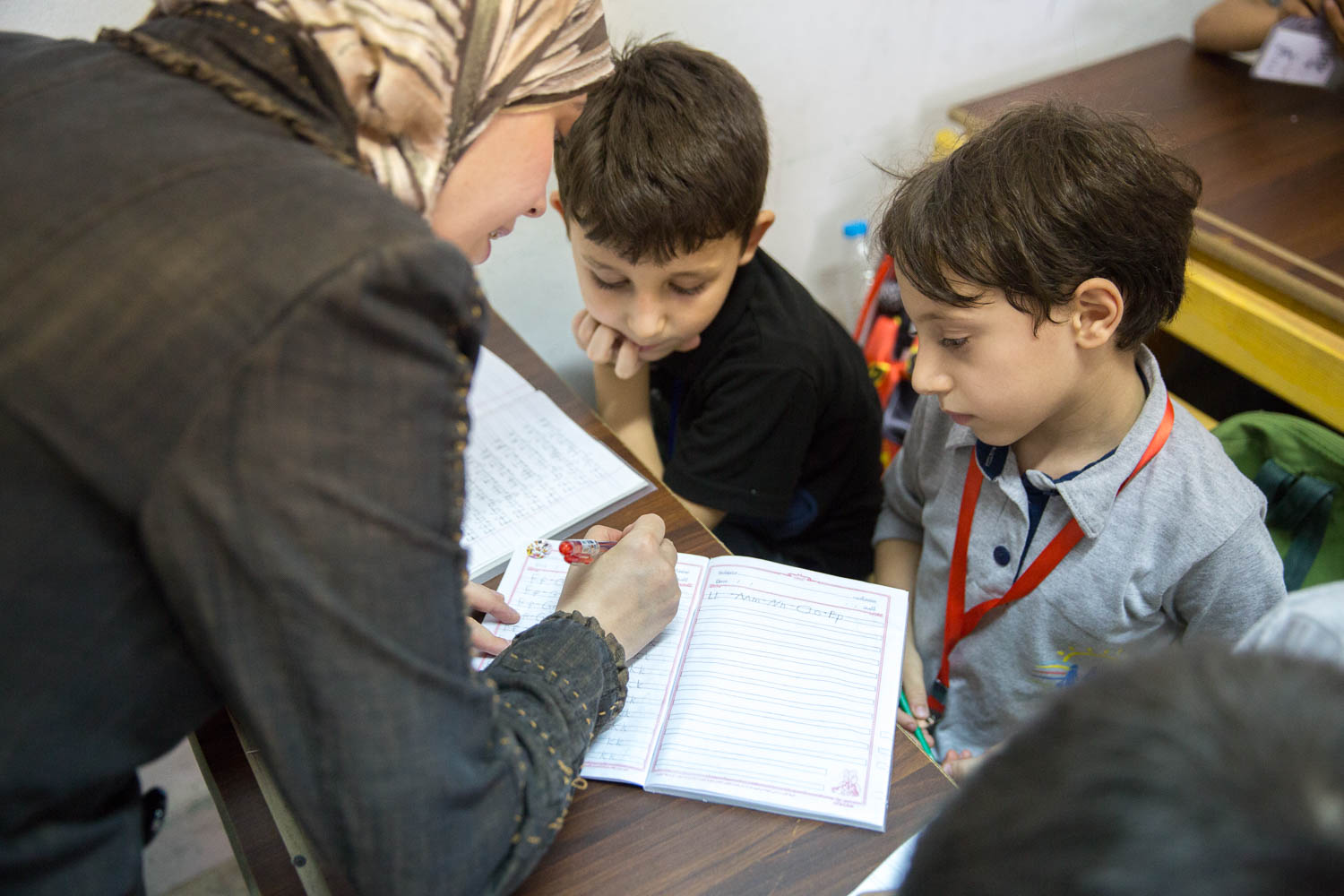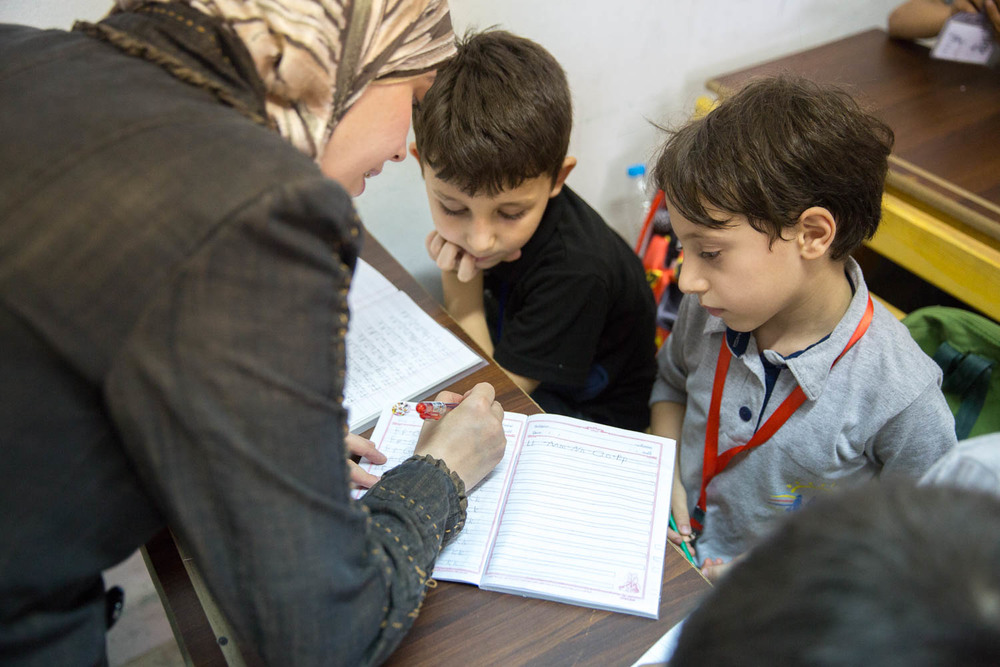 A teacher helps children write the alphabet during one of their first English lessons at the community centre run by NGO Ansan and Plan International. Most of the teachers at the community centre are Syrian refugees themselves.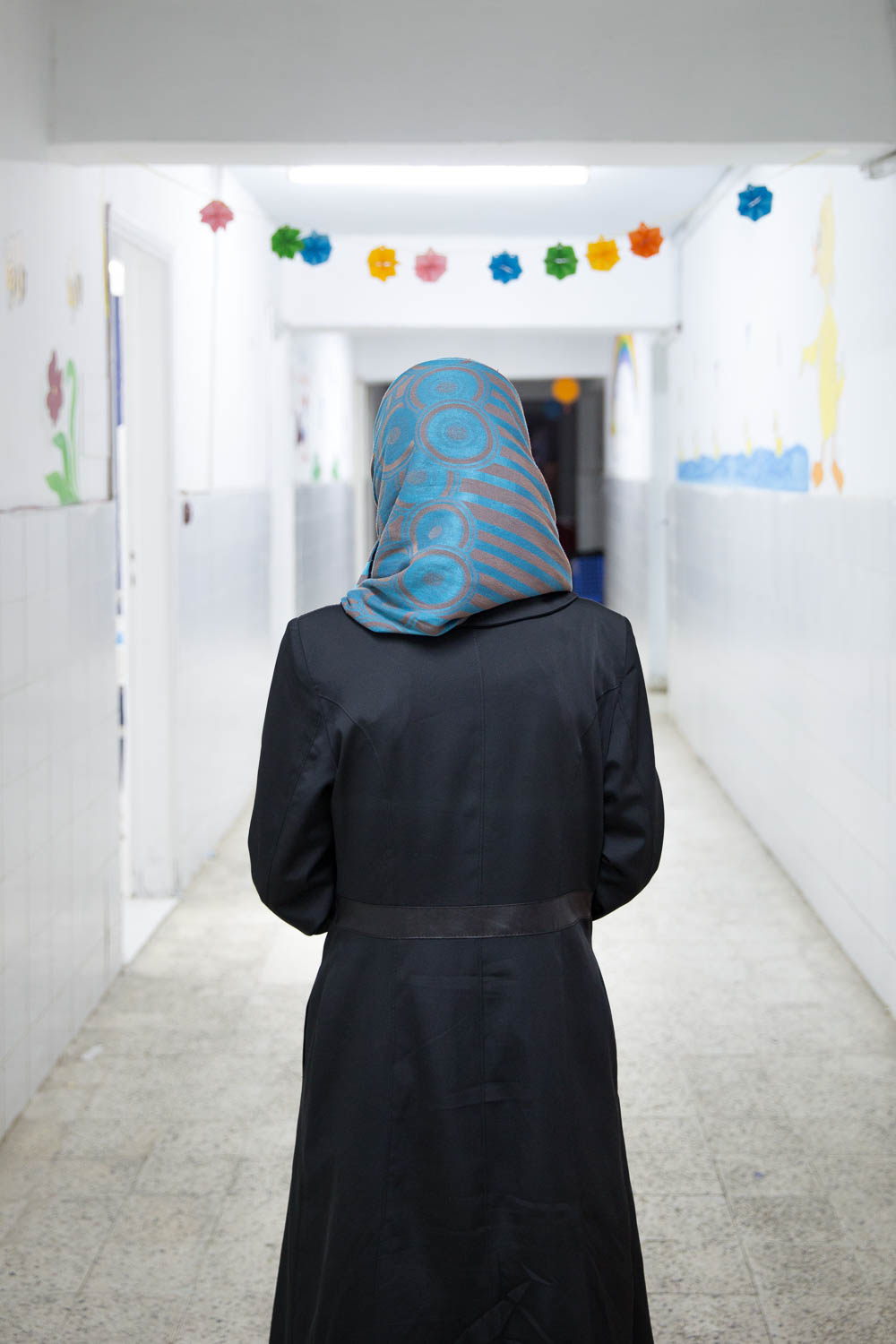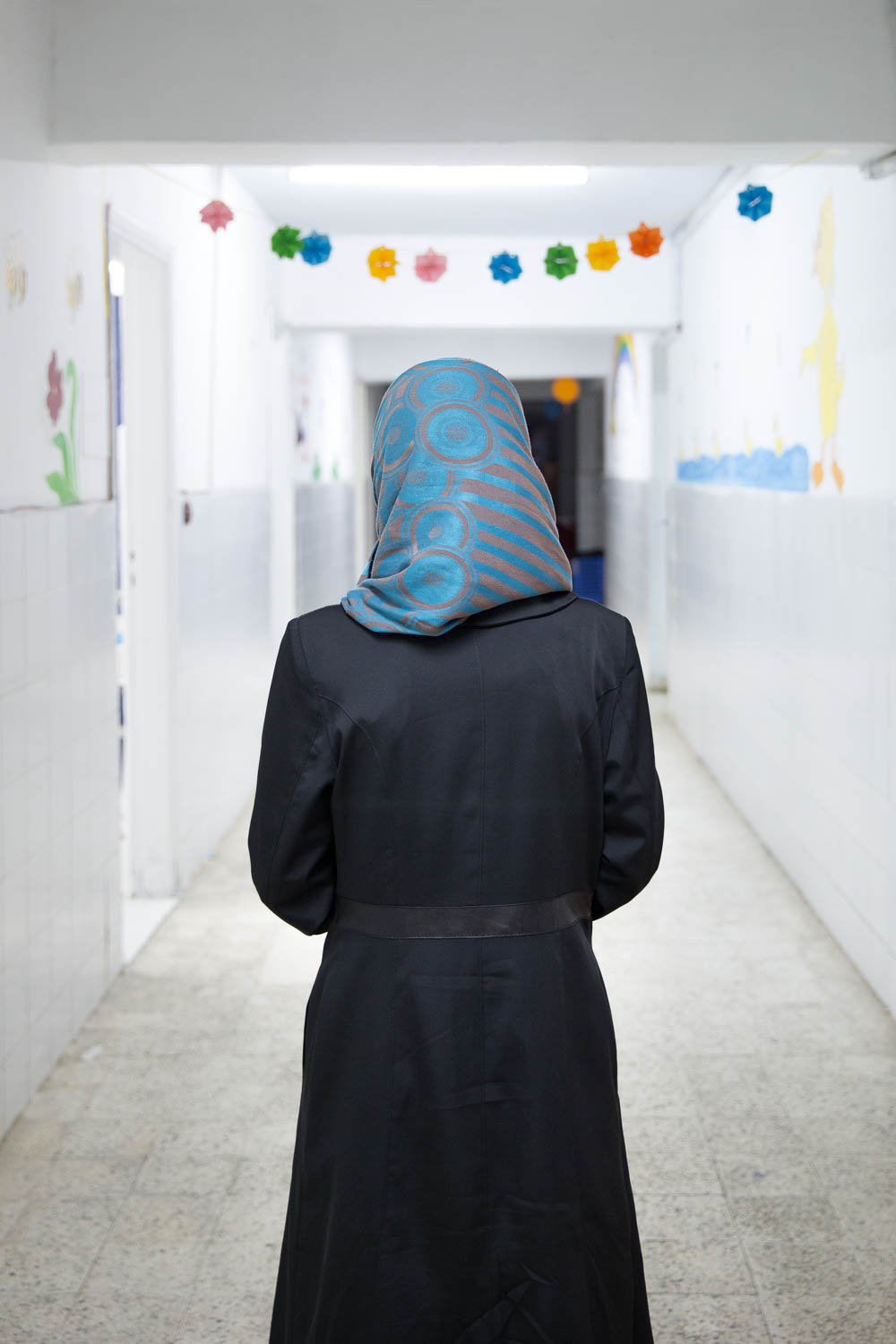 Hasnaa's 3 young children are slowly recovering from the trauma of war. When she drops them off at school, they still ask her in a panic if she is sure that she will still be there when the school day is over. Like many women, Hasnaa is afraid to show her face, she does not want to cause harm to her family remaining in Syria. She is also afraid that with all the recent attention Syrian refugees are getting in Europe, resources for refugees in Arab countries such as Egypt will decline.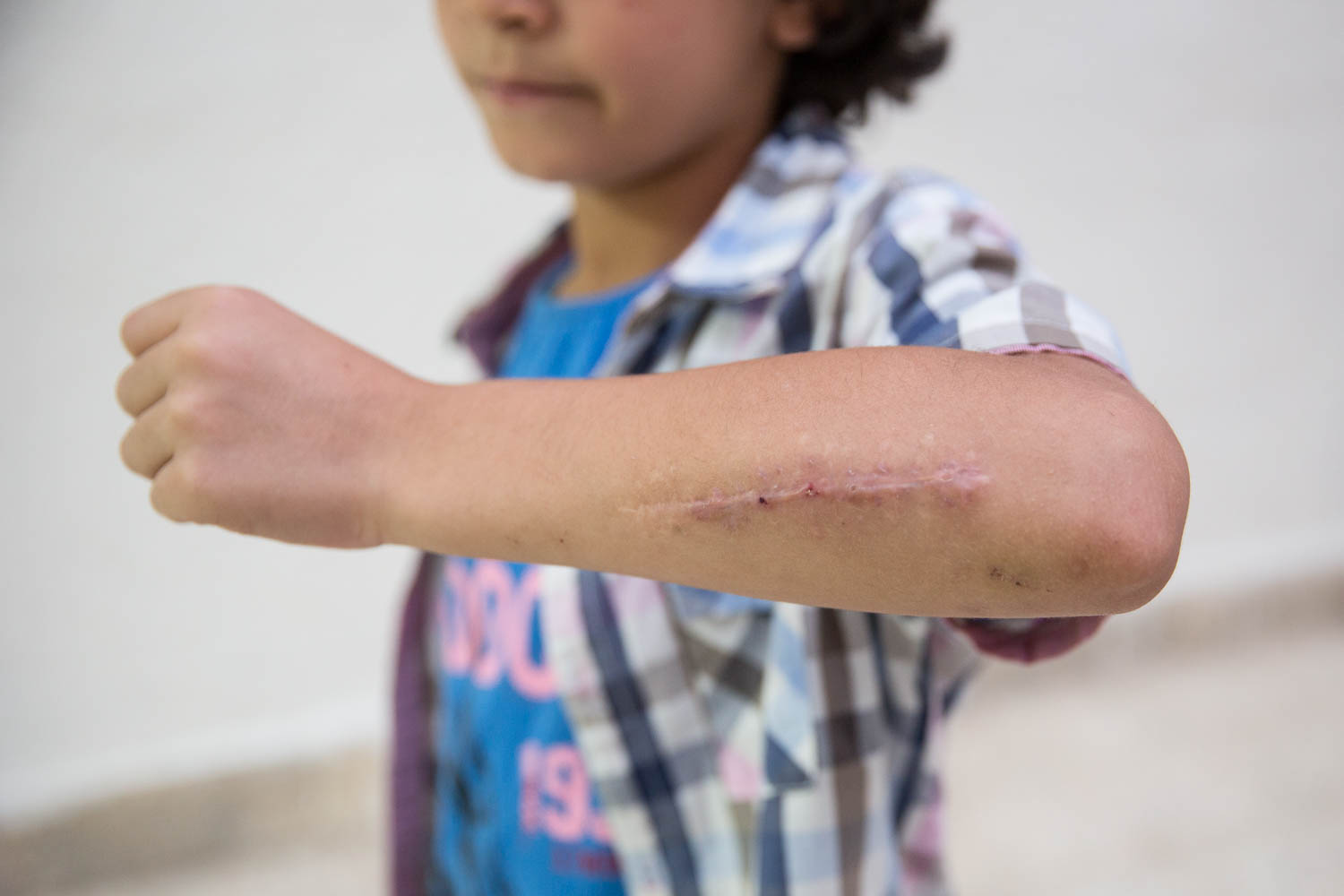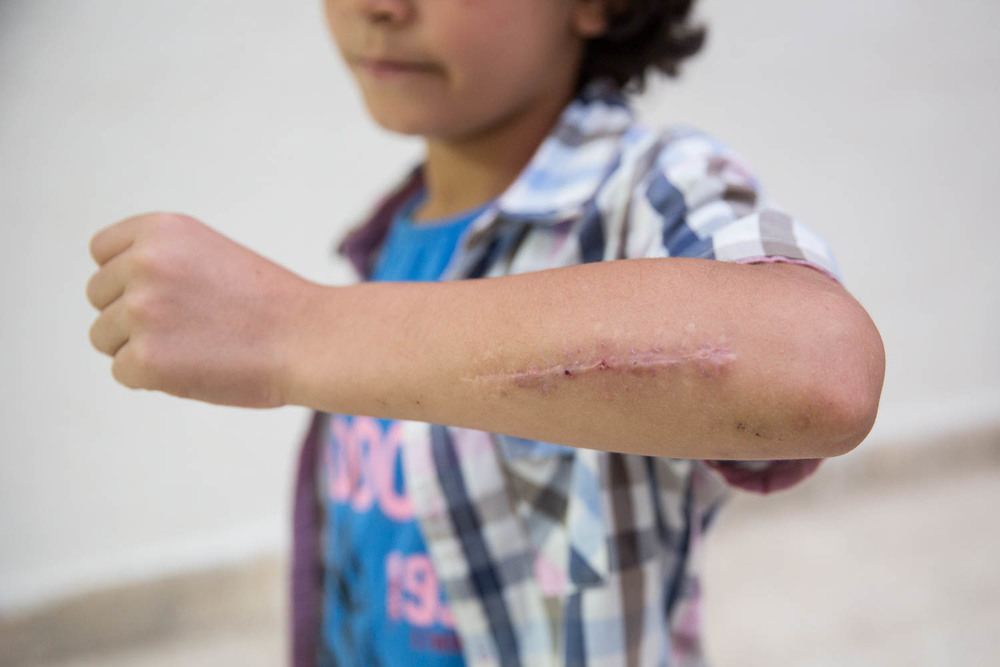 Hasnaa's children are still struggling to adjust to their new environment. Recently her eldest son had some trouble with other students in the school and returned home with a large wound on his arm. Plan International is supporting remedial classes for Syrian children to follow up lessons and better understand the Egyptian Arabic accent, as well promoting socialisation through sports activities. The safety of her children is Hasnaa's utmost priority. She dreams of a future in Europe, yet she doesn't want to risk her children's lives by crossing the Mediterranean Sea.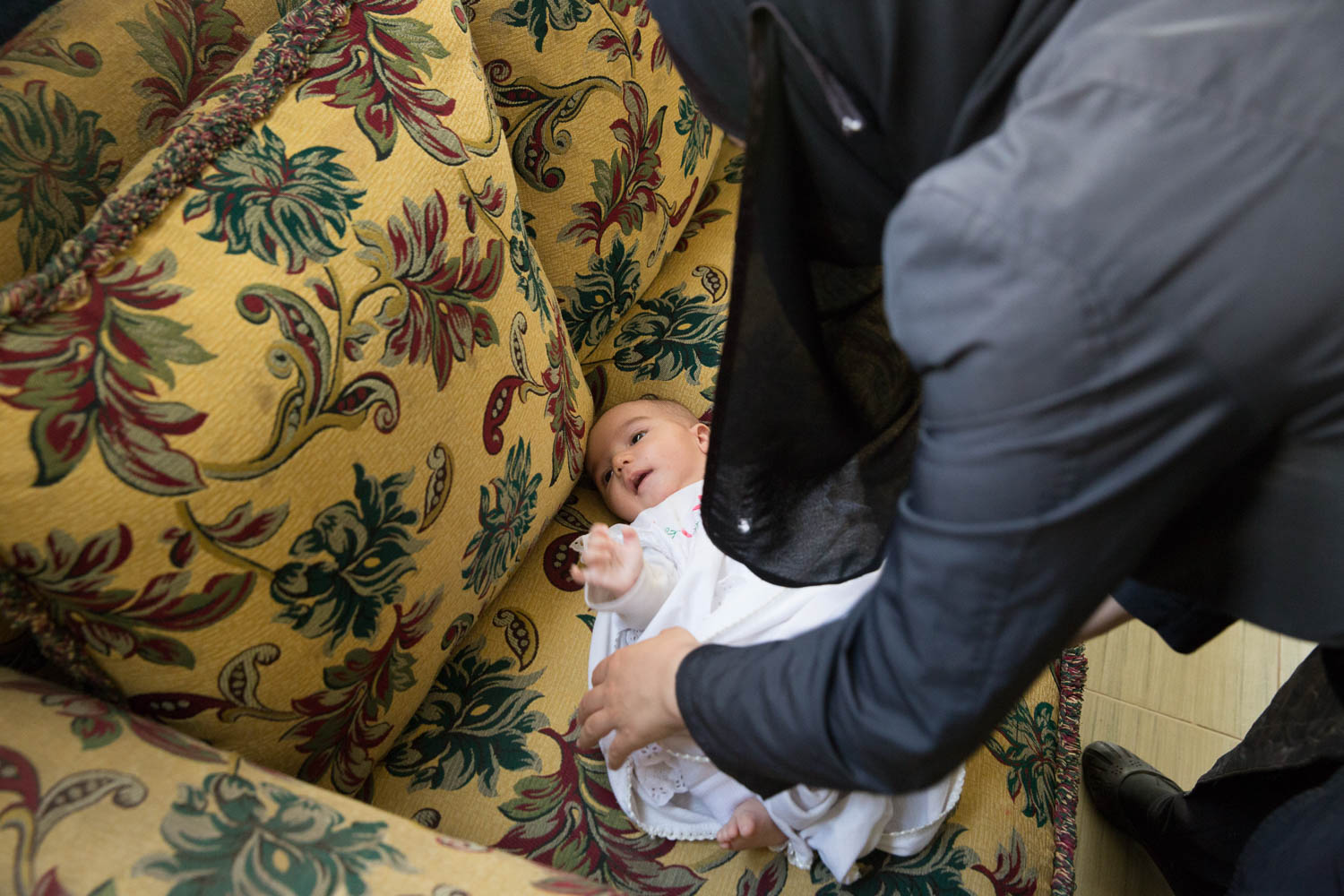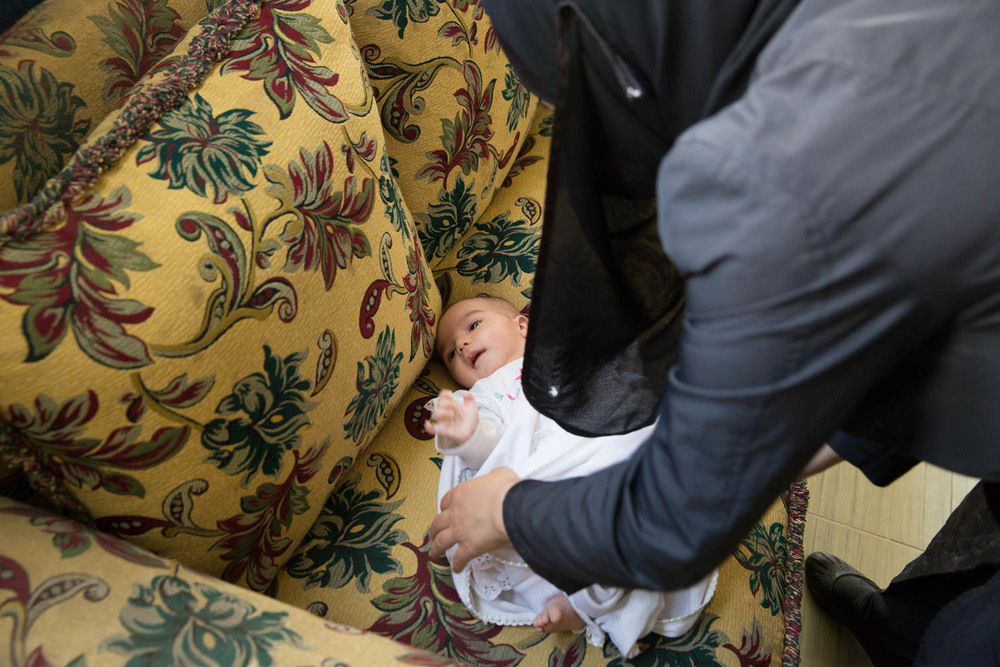 Umm Omar tends to her baby girl in the community center run by NGO Ansan and Plan International. She jokes that her daughter is the only one who belongs here, as she was born in Egypt.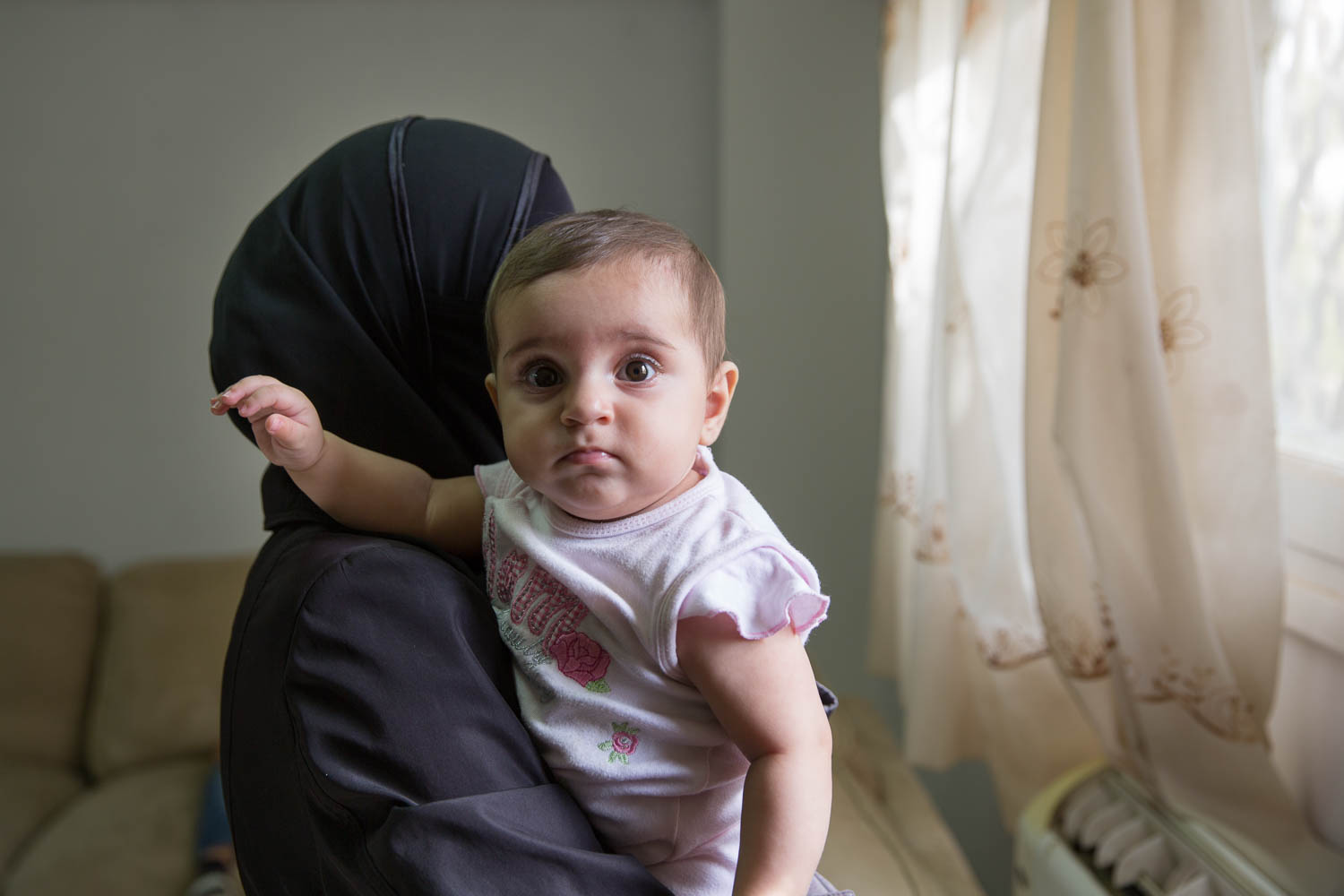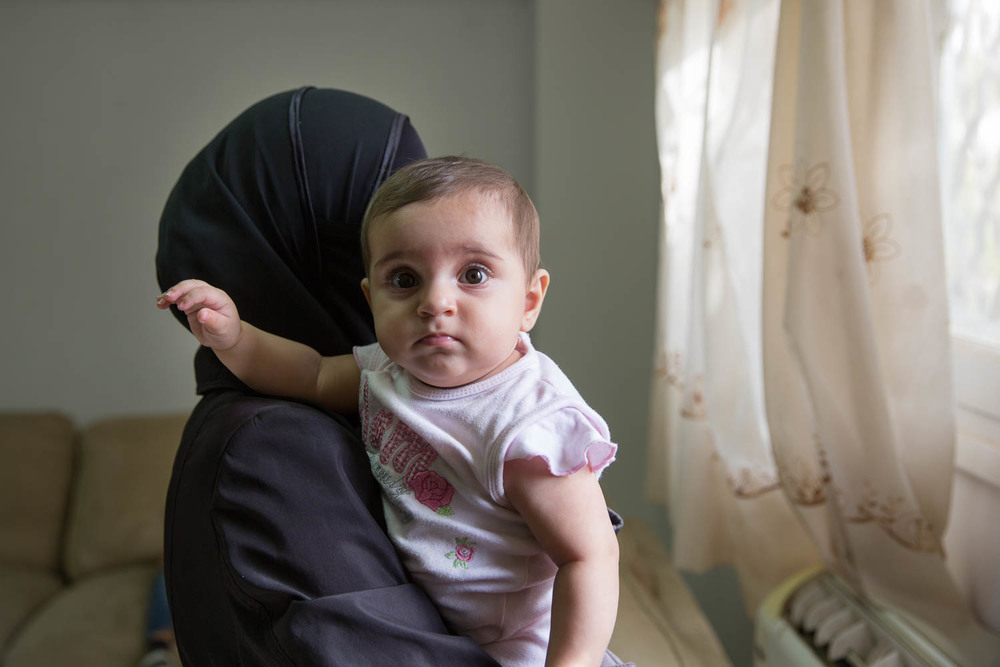 Umm Rawaa holds her youngest daughter. Her family fled to Egypt 3 years ago. Her husband previously worked in customer service in Syria, but partly because of the injury he endured during the war and due to the high unemployment in Egypt, he cannot find work. They are surviving off of financial aid.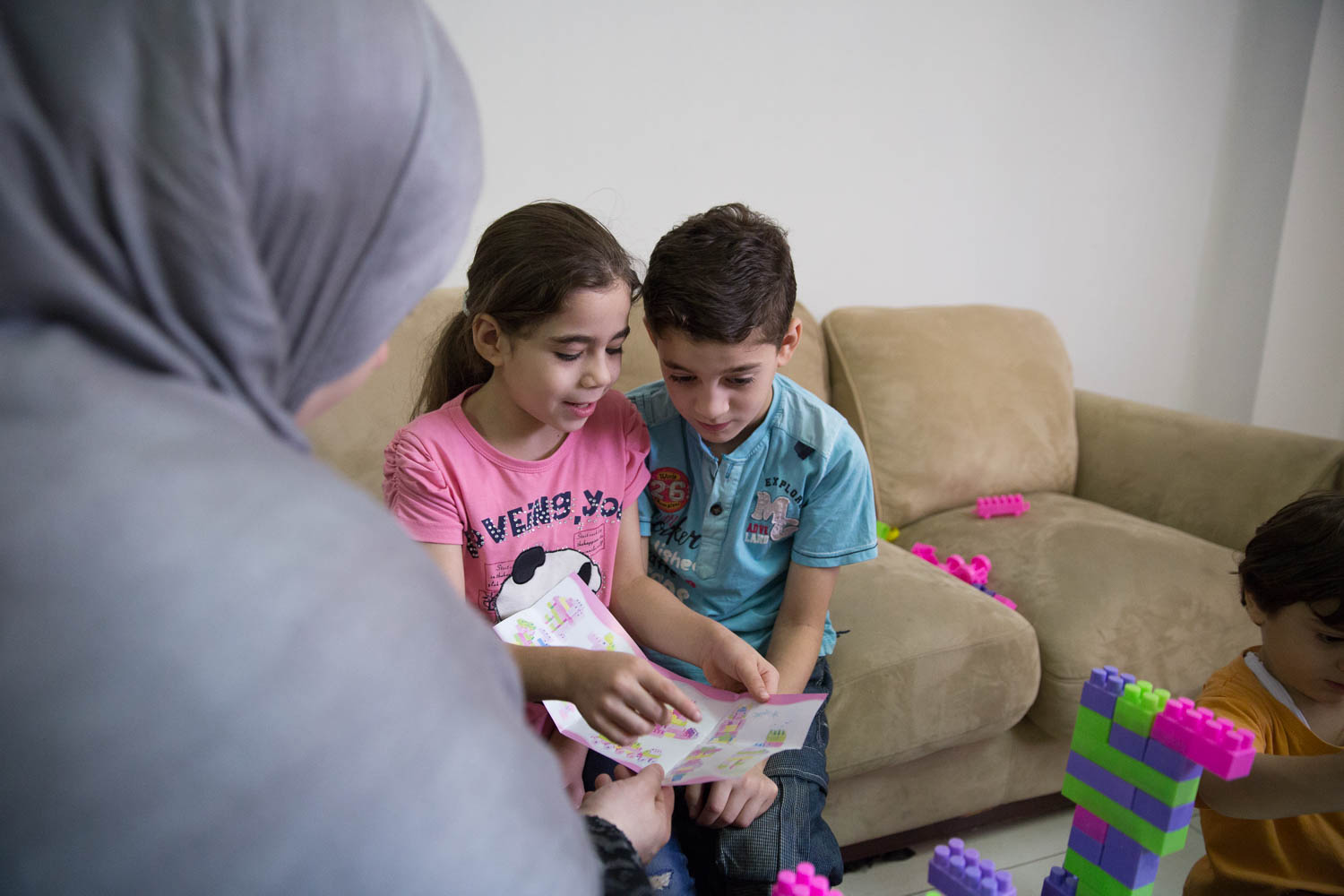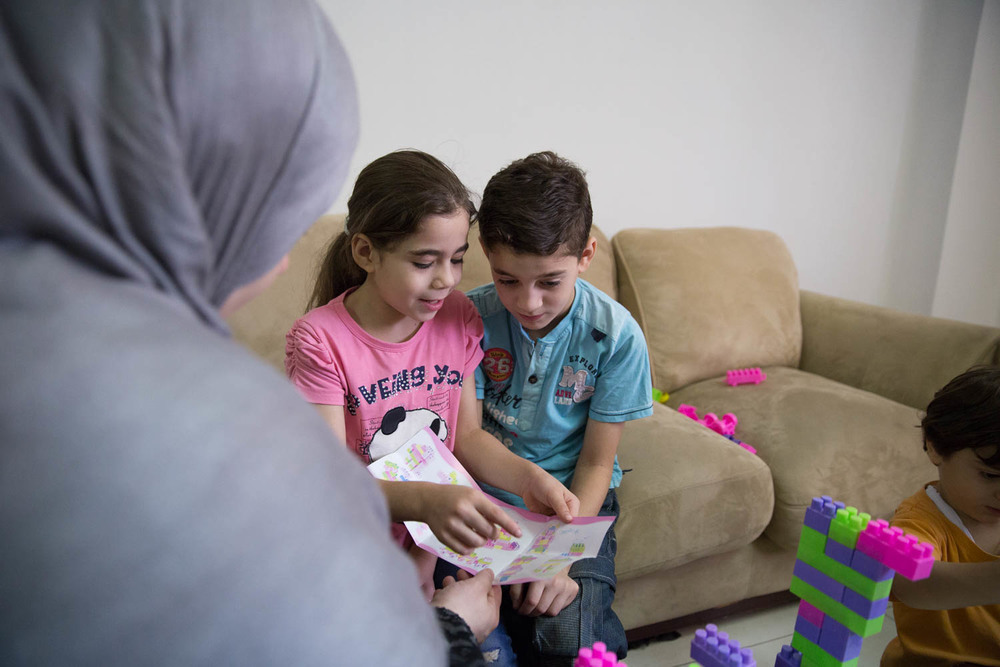 Amaal, 31, watches her children play together. Especially her oldest son Ahmed, 9, suffers from trauma from what their family has experienced fleeing the war in Syria. Even now, 2,5 years after arriving to Egypt, Ahmed is still terrified of the sound of planes, as he imagines they will come to bomb them. His parents have to calm him down reminding him "We are in Egypt now, we are safe." He also has difficulties sleeping, as he still demands his father to lay next to him and stay awake while he sleeps. Ahmed's parents hope for psychological support to help their son recover from this trauma.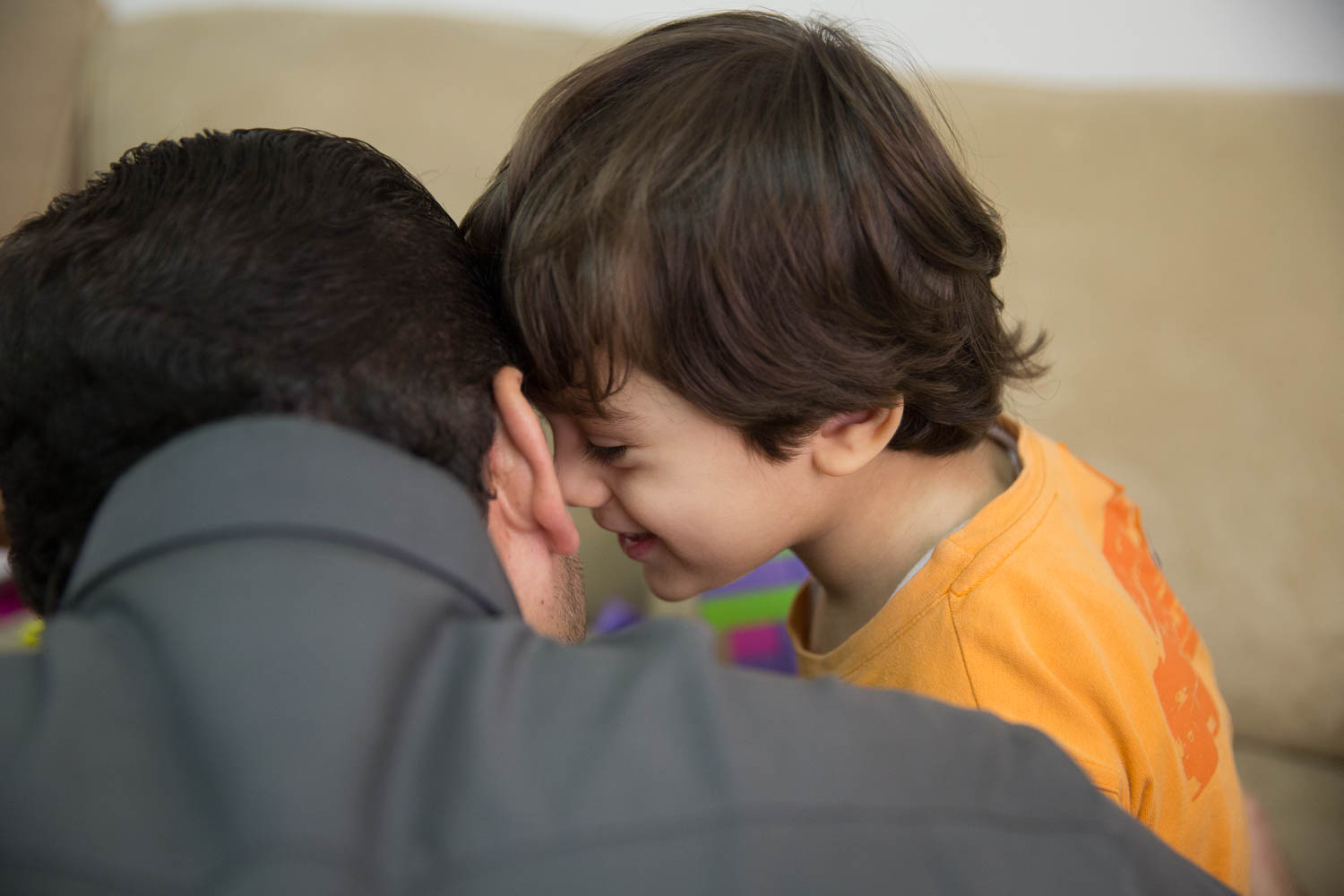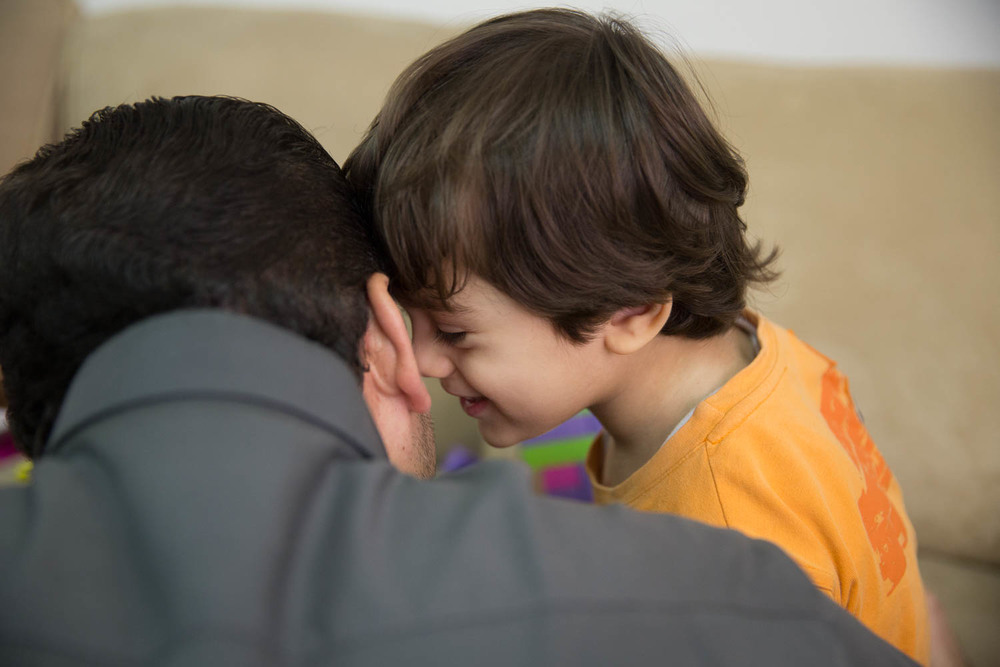 Abdel Malak, 4, wispers in his father's ear while playing. The family fled to Egypt 2,5 years ago. Because he is the youngest, Abdel Malak suffers much less from trauma than his two siblings.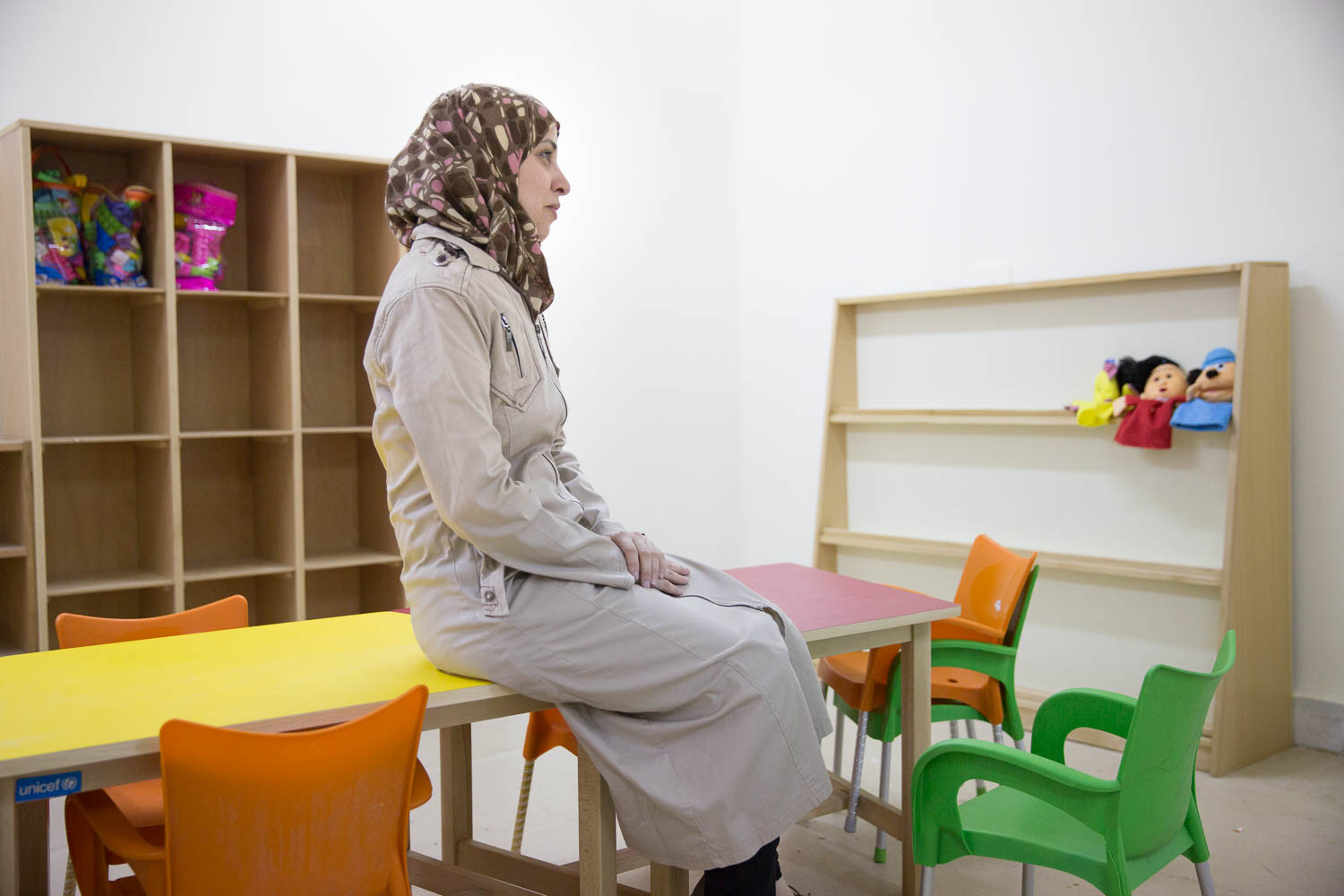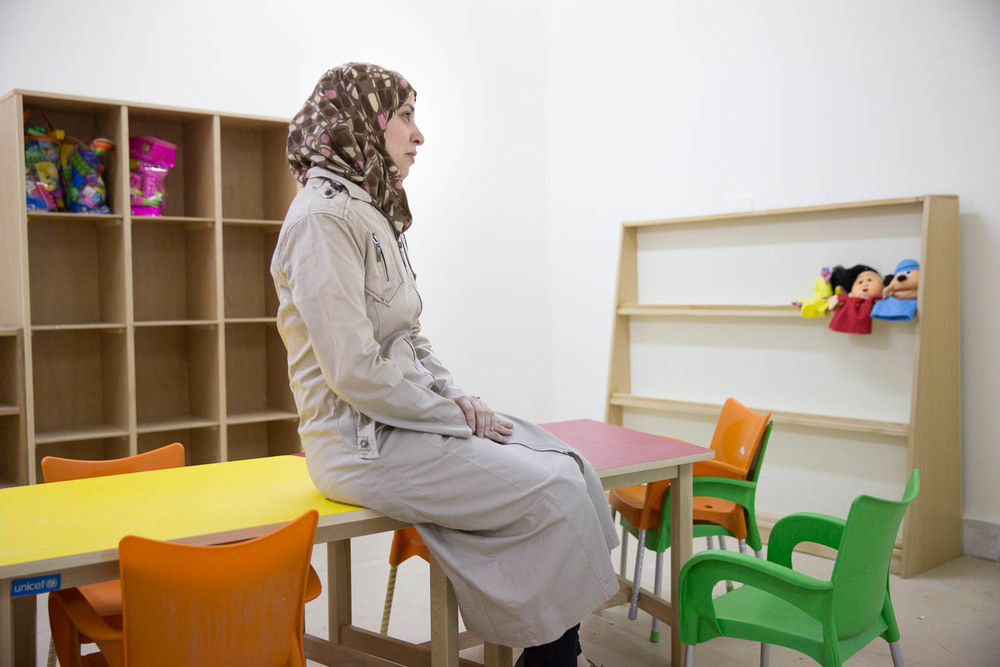 Rasha, 29, is a Syrian refugee from Homs. She has been living in Egypt for 3,5 years and works as an English instructor for kindergarden and primary school children at a community centre in Greater Cairo, run by NGO Ansan and Plan International. She lives in Egypt with her parents while the rest of her older siblings are scattered around the world. As her father was injured, she is now the sole breadwinner of the family.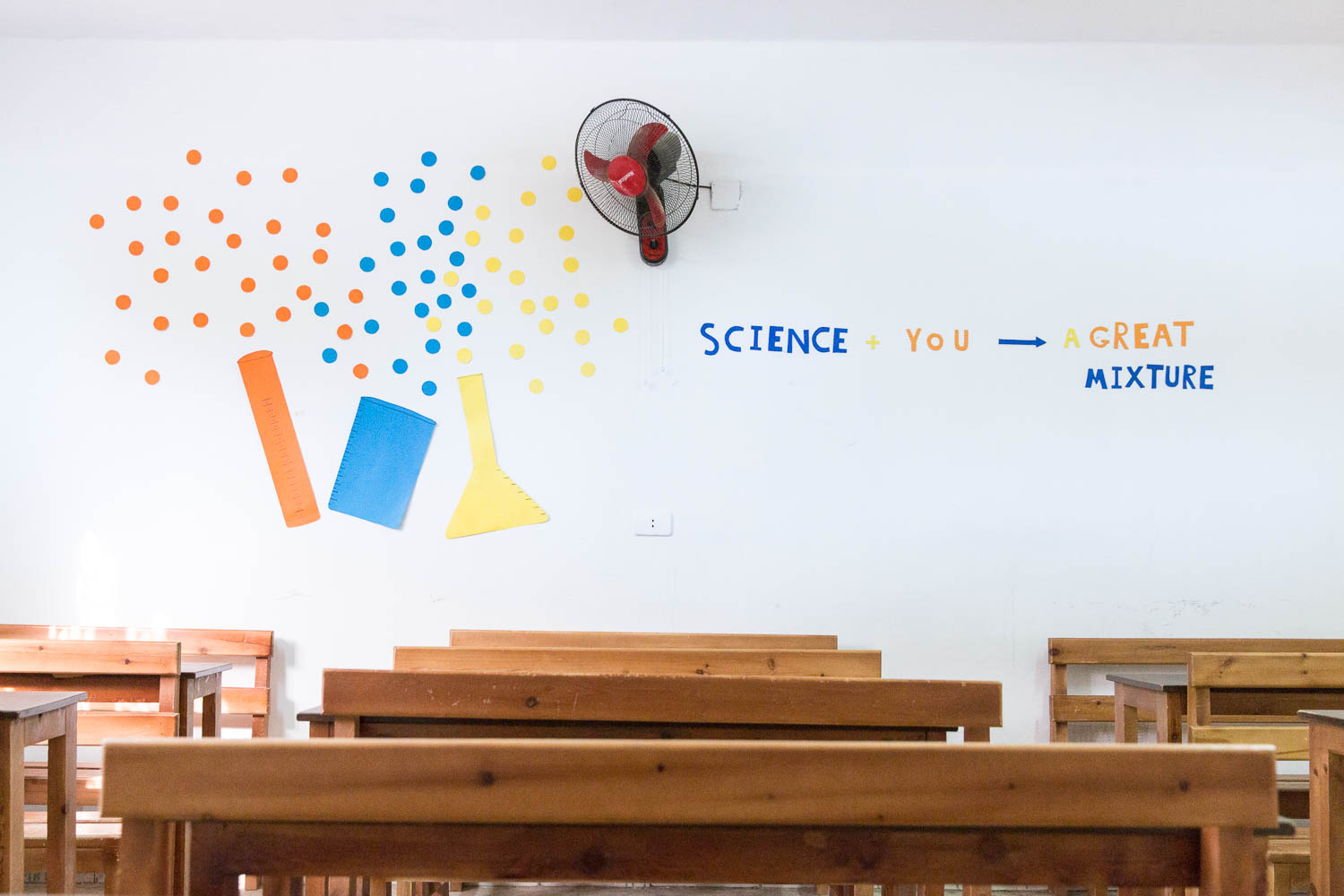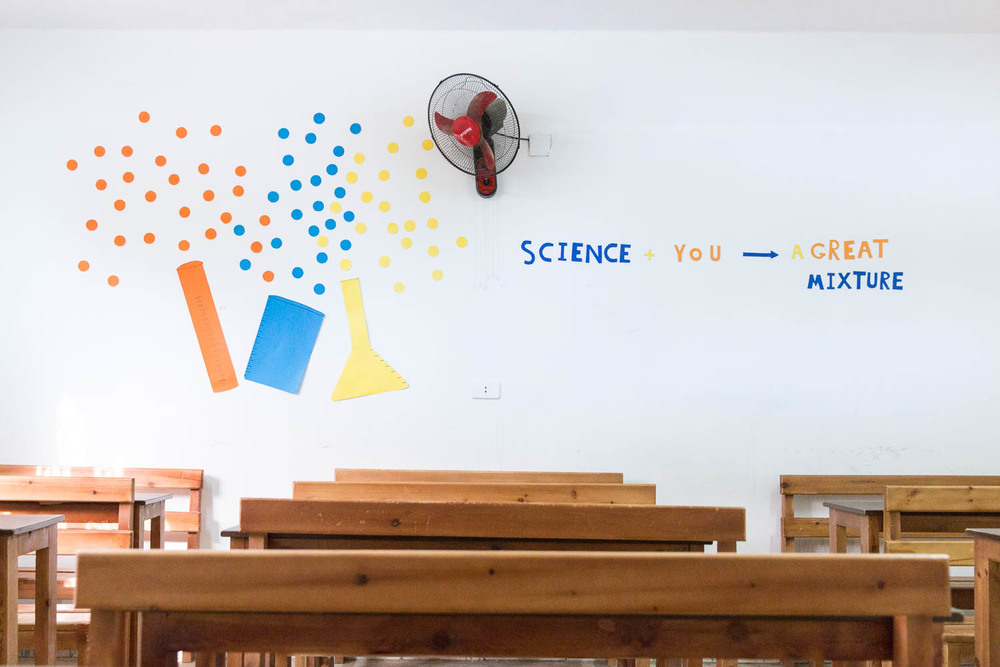 All classrooms in the community centre are decorated with colorful motivational messages.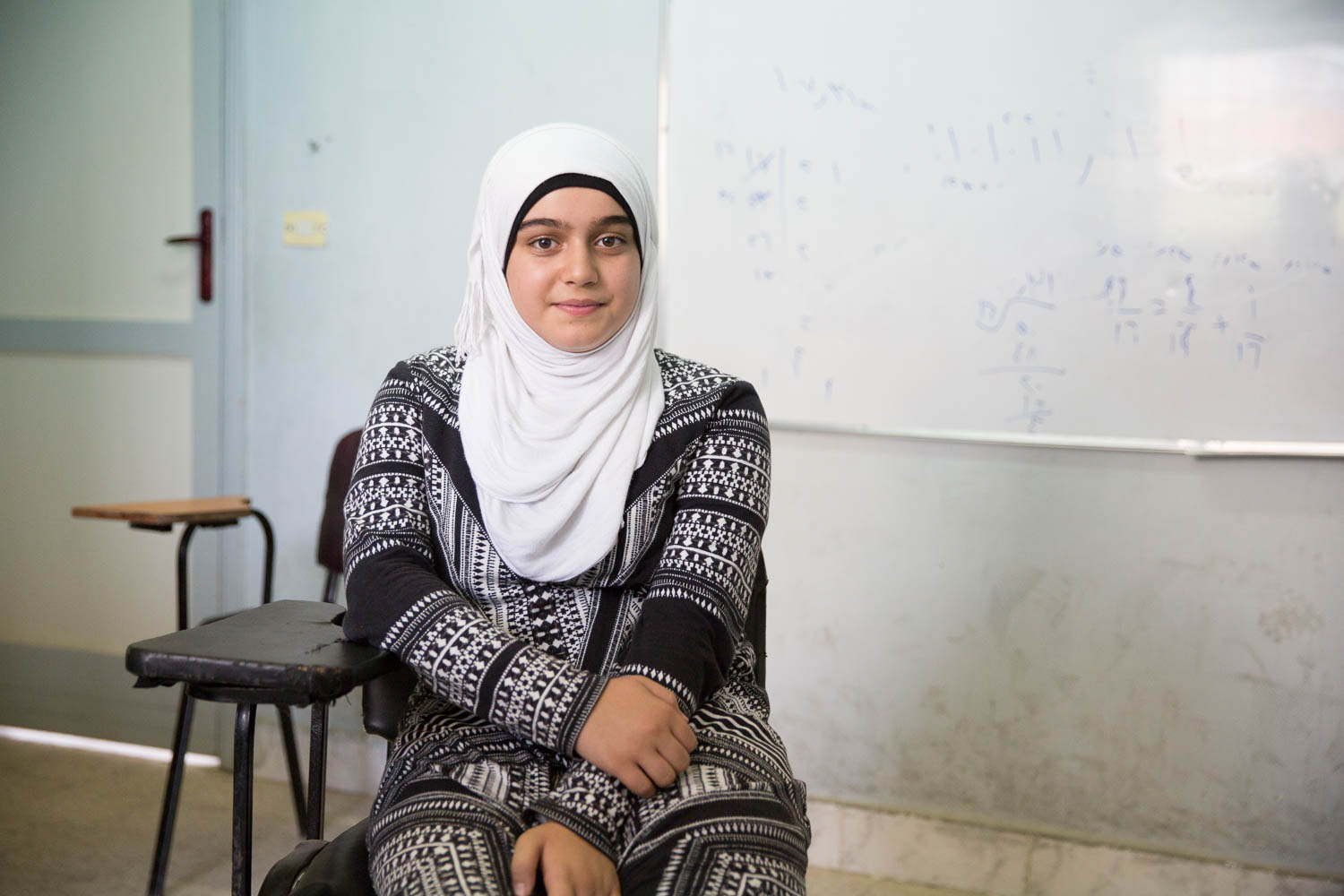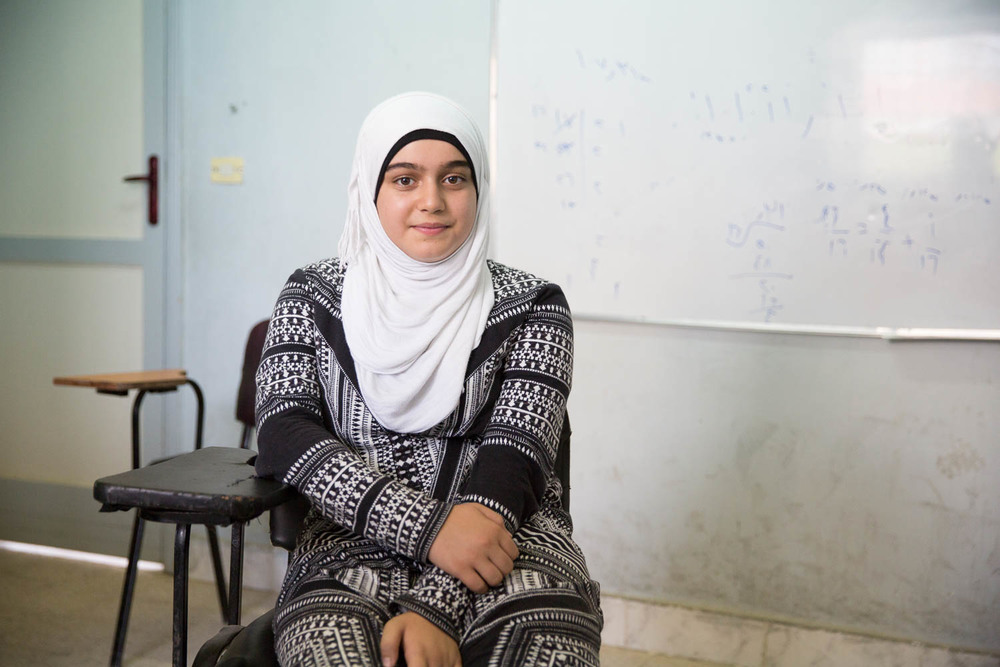 Abeer*, 15, is a student at the remedial classes offered by NGO Ansan and Plan International. Her family fled Syria and arrived in Egypt 2,5 years ago. Her life is completely different now than before. In Syria she would be allowed to hang out with her friends, while here she is only allowed to see them at school, and she is not allowed to leave the home by herself due to safety concerns. Her family goes on a family trip once a month, besides that they stay at home. In her free time she likes to draw, watch TV and play sports. She hopes to obtain a PhD in pharmaceutical studies and to open a large chain of pharmacies. Her favorite film is Frozen.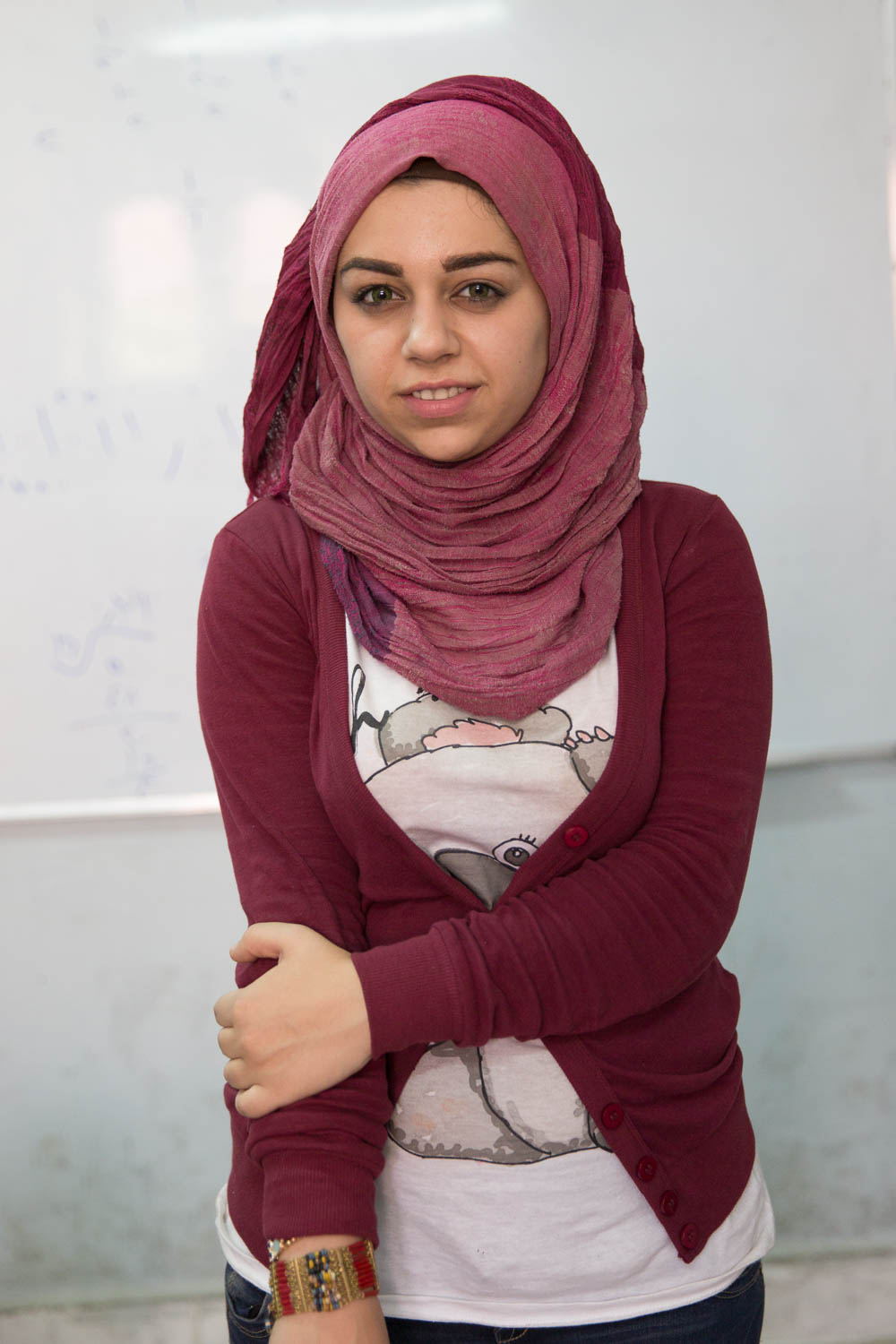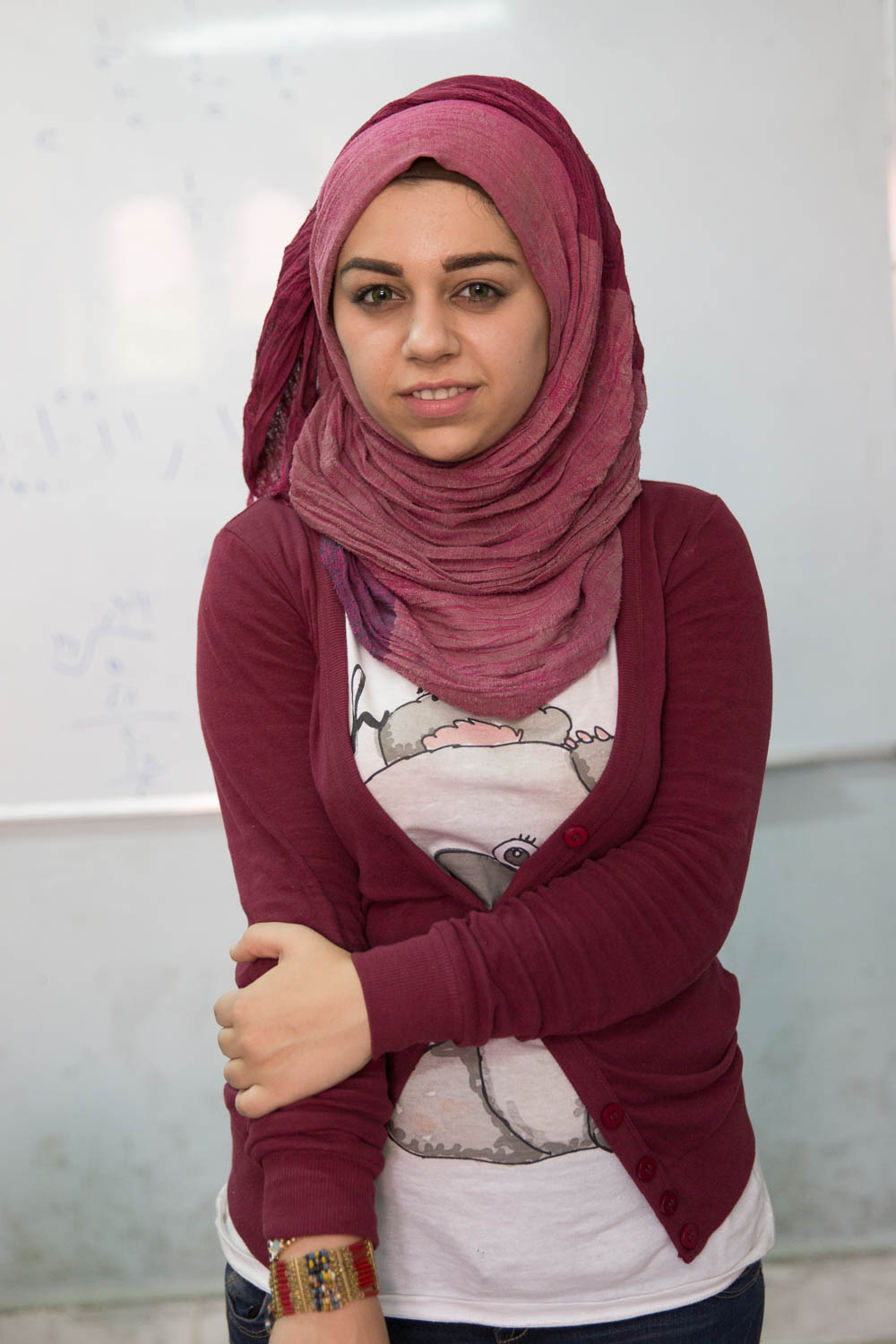 Beyaan, 17, is a student at the remedial classes offered by NGO Ansan and Plan International. As a girl, she suffers from safety concerns, as girls are more likely to be victims of harassment or robbery, therefore she doesn't like to go out in the street by herself. She hopes to become a dentist in the future, and wants to serve as a role model of a Syrian young woman living in Egypt, to make her country proud.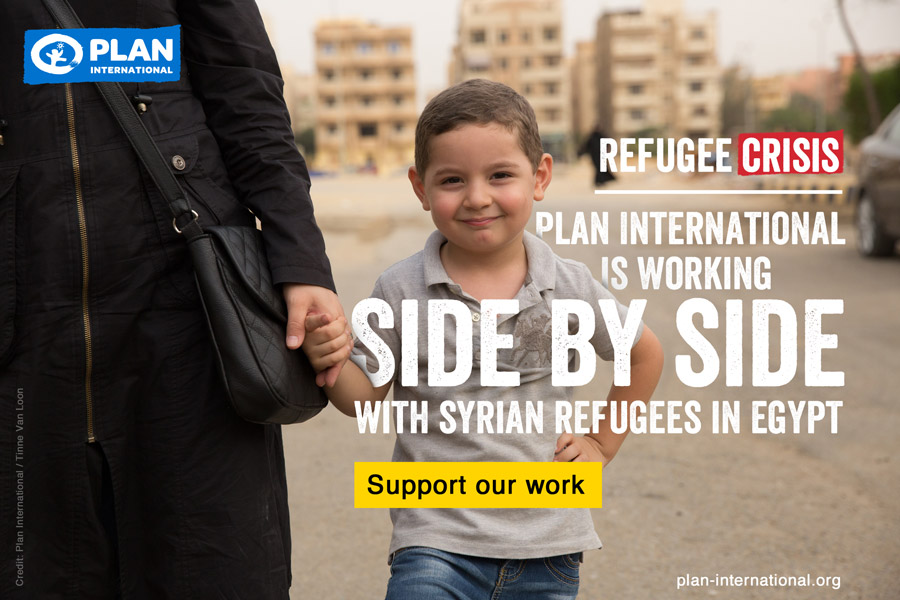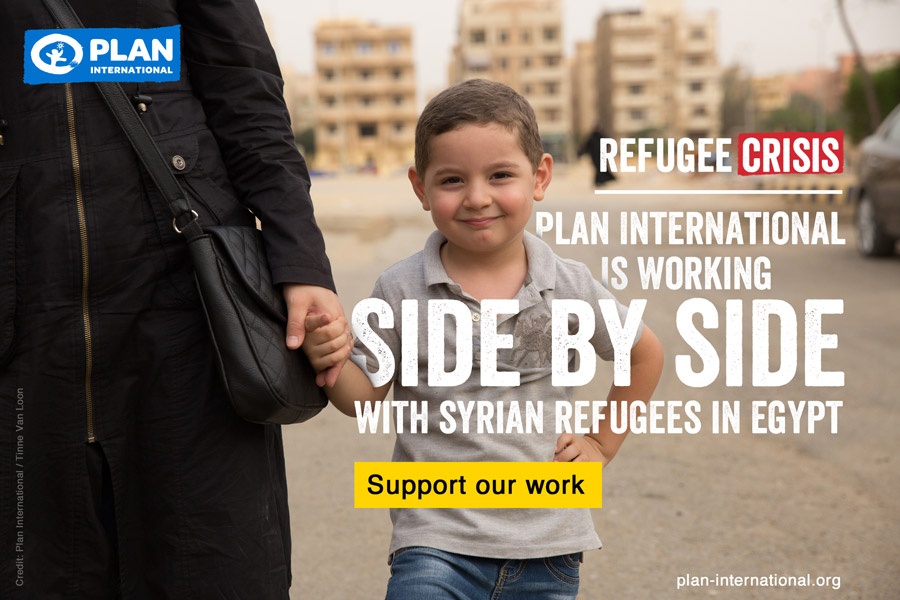 Plan International used one of the images for the social media campaign.